---
Our 2011 Celebrity Guests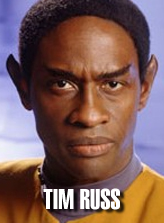 Tim Russ
Actor, director, writer and musician Tim Russ is best known for his portrayal of Lieutenant Commander Tuvok in all seven seasons of Star Trek: Voyager from 1995 to 2001. Prior to Voyager, Russ played Devor in the Star Trek: The Next Generation episode "Starship Mine," T'Kar in the Star Trek: Deep Space Nine episode "Invasive Procedures," and a USS Enterprise-B bridge officer in the feature film Star Trek: Generations.

During Voyager, Russ directed the fourth-season episode "Living Witness." In 2003, he directed the short film Roddenberry on Patrol, a comedic look at Gene Roddenberry's search to create Star Trek, and in 2007, he both directed and reprised the starring role of Tuvok in the 2007 fan film, Star Trek: Of Gods and Men.

The multitalented Russ has also released four CDs: Only a Dream in Rio (1998), Tim Russ (2000), Kushangaza (2001) and Brave New World (2003).
VIP CHAMPAGNE RECEPTION
TREKTRAX ATLANTA PRESENTS TUVOK: TIM RUSS (SATURDAY)
A VERY SPECIAL HOUR WITH TIM RUSS
TREKTRAX ATLANTA PRESENTS TUVOK: TIM RUSS (SUNDAY)
THE 2011 MISS KLINGON EMPIRE BEAUTY PAGEANT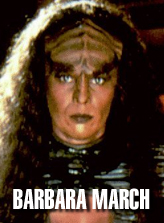 Barbara March
Barbara March played the recurring role of the Klingon Lursa, sister of B'Etor from the House of Duras, in the Star Trek: The Next Generation episodes "Redemption," "Redemption II" and "Firstborn," the Star Trek: Deep Space Nine episode "Past Prologue," and the feature film Star Trek: Generations.

Ms. March is married to Alan Scarfe, who played Admiral Mendak in the Star Trek: The Next Generation episode "Data's Day", Tokath in the Star Trek: The Next Generation episode "Birthright, Part II," and Augris in the Star Trek: Voyager episode "Resistance."
VIP CHAMPAGNE RECEPTION
TREKTRAX ATLANTA PRESENTS THE DURAS SISTERS: BARBARA MARCH & GWYNYTH WALSH (SATURDAY)
SATURDAY NIGHT WITH THE DURAS SISTERS
TREKTRAX ATLANTA PRESENTS THE DURAS SISTERS: BARBARA MARCH & GWYNYTH WALSH (SUNDAY)
THE 2011 MISS KLINGON EMPIRE BEAUTY PAGEANT
Gwynyth Walsh
Gwynyth Walsh played the recurring role of the Klingon B'Etor, sister of Lursa from the House of Duras, in the Star Trek: The Next Generation episodes "Redemption," "Redemption II" and "Firstborn," the Star Trek: Deep Space Nine episode "Past Prologue," and the feature film Star Trek: Generations. She also played Nimira in the Star Trek: Voyager episode "Random Thoughts."

Other credits include Total Security, L. A. Law, The Portrait, The Gambler Returns: The Luck of the Draw, Blood Ties, Kingsgate, Nightheat and Deserters, for which she earned a Genie Award nomination for Best Actress.
VIP CHAMPAGNE RECEPTION
TREKTRAX ATLANTA PRESENTS THE DURAS SISTERS: BARBARA MARCH & GWYNYTH WALSH (SATURDAY)
SATURDAY NIGHT WITH THE DURAS SISTERS
TREKTRAX ATLANTA PRESENTS THE DURAS SISTERS: BARBARA MARCH & GWYNYTH WALSH (SUNDAY)
THE 2011 MISS KLINGON EMPIRE BEAUTY PAGEANT
---
Our 2011 Distinguished Guests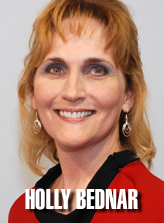 Holly Bednar
Holly Bednar plays Lt. Commander Michelle Smithfield in Farragut Films' Starship Farragut, an independent film series based on the original series of Star Trek. Starship Farragut focuses on the crew of the USS Farragut and takes place during the time of the legendary Captain James T. Kirk of the starship Enterprise. Bednar has co-written a vignette and plans to write more in the near future.

As Director of Human Resources for Farragut Films, Bednar is responsible for all HR-related matters, including the casting of actors for various film projects and recruiting for key crew positions. Previously, she was an executive director for a community theater where she managed day-to-day operations, networked with community leaders and made valuable contacts in the stage-acting arena, some of whom have performed in the Starship Farragut project.

The epitome of a renaissance woman, Bednar works hard at keeping all projects running smoothly. A firm believer in giving back to the community, she volunteers part-time as a tutor for an adult literacy program. Her personal hobbies include gourmet cooking, reading, practicing daily yoga and meditation, spending quality time with her family and pets, and taking her kayak out for a jaunt in the waterways of southern Maryland.
STARSHIP FARRAGUT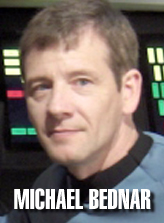 Michael Bednar
Michael Bednar plays First Officer Robert Tacket in Farragut Films' Starship Farragut, an independent film series based on the original series of Star Trek. Starship Farragut focuses on the crew of the USS Farragut and takes place during the time of the legendary Captain James T. Kirk of the starship Enterprise. Bednar has received many accolades from fans based on his natural presence on screen and his above-average acting ability.

In addition, Bednar's extraordinary talent in model-building, a side business that he has done professionally since 1993, qualifies him to supply Farragut Films' productions with all of their props. To the delight of colleagues and fans alike, he has taken the lead role in detailing set furnishings with an unrivaled attention to detail. His special effects and electronic skills add believability and realism to Starship Farragut's 23rd-century equipment.

As Vice President of Farragut Films, Bednar directs all day-to-day activities in the company and is responsible for efficient operations management and quality of company productions. Bednar has over fifteen years of progressive Information Technology (IT) expertise and has leveraged his career experience as a high-level IT Technician for the U.S. government by overseeing all IT aspects of Farragut Films.

When he has time to relax and unwind, Bednar enjoys surfing the net, building science fiction models, working on his sports car and watching movies at home with his family.
STARSHIP FARRAGUT
PROPPING THINGS UP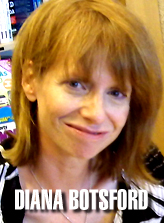 Diana Botsford
Diana Botsford has written science fiction for a variety of mediums including books, film, television, theatre and comics. Prior to moving to the novel form, she wrote, produced and directed for 12 years in the television and film industry. Her screenwriting credits include Star Trek: The Next Generation (co-writer of the sixth-season episode "Rascals") and Spiral Zone, as well as development of various children's series for CBS, NBC and independent networks.

As a visual effects director, Botsford has enjoyed the opportunity to play techno-junkie while telling people like George Clooney how to stand in front of a bluescreen. As a producer, she worked on various television series such as the CBS series Harts of the West and Nightgames. Her visual effects work include Freddy's Dead: The Final Nightmare, Tank Girl, From Dusk Till Dawn, Terminator 2 and many independent films. As Associate Producer for D.I.C. Enterprises, and later as VP of Family Programming for Kushner-Locke, she produced over 1,000 hours of animation for shows that included Inspector Gadget, Heathcliff, M*A*S*K Force, Spiral Zone and the Columbia/Tristar film Pound Puppies & The Legend of Big Paw. Most recently, Botsford served as Executive Producer for the SF short Apollo which was a recent selection at the Athens, Greece International Science Fiction Film Festival.

In addition to Botsford's Stargate: SG-1 novels, The Four Dragons (2010) and The Drift (2011), her recently completed written work includes the SF novel Critical Past and the comic book series The Fracture. As head of the Screenwriting Program at Missouri State University, she attempts to corrupt her students' minds on a daily basis while educating them on the finer points of storytelling.
THE FUTURE OF THE FRANCHISE
STAR TREK XI: THE SEQUEL
WRITING WORKSHOP
STAR TREK AUTHORS CAVALCADE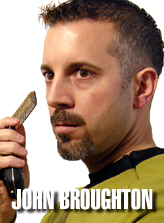 John Broughton
John Broughton is the founder and president of Farragut Films and stars as Captain John T. Carter in Farragut Films' Starship Farragut, an independent film series based on the original series of Star Trek. Starship Farragut focuses on the crew of the USS Farragut and takes place during the time of the legendary Captain James T. Kirk of the starship Enterprise.

Broughton leads Farragut Films' senior management team and is known for his enthusiasm, visionary leadership, entrepreneurial spirit and appreciation of the company's employee contributions.

Prior to founding Farragut Films, Broughton served as Vice President of Business Development for ARES International Security, a federal government physical security contractor. He was also a senior marketing manager for TeleCommunications Systems, a telecommunications software services company, where he spearheaded the Business Development Support Group.

Broughton holds a bachelor's degree in communications from the University of Maryland and is a veteran of the United States Navy. He is a member the Association of Proposal Management Professionals and the Society for Technical Communications.
STARSHIP FARRAGUT
SAVING YOUR LATINUM: CREATE A FINAL FRONTIER LOOK WITHOUT INCURRING A GALACTIC DEBT
OPEN FORUM Q & A: ALL THE ANSWERS, ALL THE TIME
START AT THE VERY BEGINNING
SECOND STAR TO THE RIGHT
DISASTERS IN COSTUMING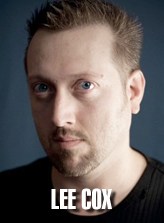 Lee Cox
Lee Cox is a costuming expert, horror makeup artist and magician. He became interested in costuming while in high school. At the time, he was beginning to gain some notoriety as a magician and naturally became interested in expanding his repertoire in clowning. It did not take him very long to realize that clown costumes of good quality and individuality were hand-made, so he took to sewing on his mother's hand-me-down machine. Soon, he was sewing clown costumes for other professional clown performers.

Today, Cox stills sews "special" attire for his full-length evening magic show. He also sews character costumes just for the fun of being someone else. He was recently appointed as Dragon*Con's Director of Costuming after having served on their Costuming Programming staff for a number of years.

Cox has also served as a makeup artist, costumer, actor and director for a number of commercial haunted attractions including Nightmare on Church Street in Orlando, Florida, and Netherworld in Atlanta, Georgia.

Cox is most known in the magic community for his comedic legerdemain throughout the southeast as well as Las Vegas, Nevada, Santa Fe, New Mexico, and Washington, D.C. He has also written articles for The Linking Ring (the largest international magic magazine in circulation today,) taught lectures on creating original illusions and comedy, and has won numerous awards for his illusionary work.
THE MISSING MINORITY
SMOOTHING OUT THE BUMPS: A CLOSER LOOK AT STAR TREK MAKEUP
SAVING YOUR LATINUM: CREATE A FINAL FRONTIER LOOK WITHOUT INCURRING A GALACTIC DEBT
OPEN FORUM Q & A: ALL THE ANSWERS, ALL THE TIME
DISASTERS IN COSTUMING
LURIANS, TALAXIANS AND BORG, OH MY!
VARIATIONS ON THE THEME
THE TREKTRAX FASHION SHOW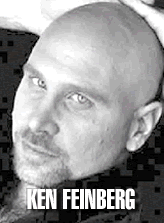 Ken Feinberg
Atlanta native Ken Feinberg earned his degree in filmmaking, directing and writing from the University of Georgia with minors in Drama and Art. For more than ten years, he has directed, written, acted in and produced acclaimed major plays, videos and short films in Los Angeles, New York, Orlando and Atlanta.

After working on both stage and screen in New York, Feinberg relocated to Los Angeles in the early '90s, where he continued performing and writing as a member of the prestigious Hollywood Repertory Company, Theater Geo and others. It was in the Hollywood Repertory Company that Feinberg coauthored and produced the play Real Life Photographs, nominated for a Los Angeles Drama Critics Award.

In 1994, Feinberg returned to Atlanta, directing the Southeast premieres of major Broadway award-winning shows: Eric Bogosian's Talk Radio and Ariel Dorfman's Death and the Maiden. Feinberg directed other acclaimed plays, including the world premieres of many original shows.

In 1996, Feinberg became the Artistic Director of New Leaf Productions, where he wrote and directed two popular shows: Schampagne and Shtik, a gala toast to Vaudeville, and the musical Willy Wonka and the Chocolate Factory, now being considered for a Broadway run.

In 2004, Feinberg was named one of 50 Most Beautiful Atlantans, along with Julia Roberts, by Jezebel magazine, Atlanta's version of Los Angeles Magazine, and he was interviewed by People magazine for their most eligible bachelor issue in 2001.

Feinberg continues to write, having had a play published by Yale University Press: Peter and Wendy in Neverland, and the recent completion of his first novel, Basketball and Past Lives, which he's developing into a screenplay.

Since returning to Los Angeles in 2001, Feinberg has directed two other short films and three original theater shows. In 2002, he completed shooting Coming Clean, a twelve-character ensemble romantic comedy which he developed, cowrote and directed. He has appeared in episodes of Buffy the Vampire Slayer, Charmed, Alias and The District, and as the Alien Captain in the second-season Star Trek: Enterprise episode "Horizon."

Feinberg continues his love of developing original works that not only entertain, but also enlighten and educate.
TREKTRAX PRESENTS KEN FEINBERG
ACTORS & ACTING WORKSHOP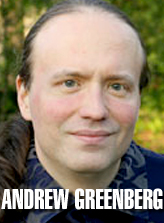 Andrew Greenberg
Best known for designing computer games and roleplaying games, Greenberg cocreated the Fading Suns roleplaying and computer games and was the original developer of White Wolf's Vampire: The Masquerade. He has credits on more than 50 White Wolf products and more than 20 HDI books. Currently helping develop Kaneva.com's cutting-edge virtual world, Greenberg has also worked on products with other roleplaying game companies, including Star Trek: The Next Generation and Star Trek: Deep Space Nine. His computer game credits include Dracula Unleashed, Star Trek: Starfleet Academy, Emperor of the Fading Suns, Warhammer 40K: Final Liberation, Merchant Prince II, Mall Tycoon, Dungeon Lords and more. His most recent computer game credit is Railroad Tycoon Mobile and he is currently working on the Global Agenda MMO. Greenberg regularly writes for publications as diverse as Prick Magazine and the Matthew Bender legal reference series. He is also the organizer of the Southeast Interactive Entertainment and Games Expo (SIEGE).
STAR TREK XI: THE SEQUEL
THE MISSING MINORITY
GAMES: THE ONGOING FRONTIER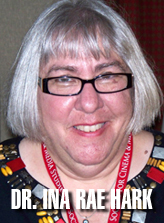 Ina Rae Hark
Dr. Ina Rae Hark is the author of Star Trek, a 2008 book in the BFI TV Classics series published by Palgrave Macmillan for the British Film Institute. This lively and authoritative account of the five series—from the original Star Trek to its most recent manifestation, Enterprise—provides a comprehensive guide to the Trek universe and its key themes. As well as offering new insights for even the most hardcore Trekker, this volume also provides a perfect introduction to a popular culture phenomenon for those few who have never heard of a phaser or a Klingon. She has also published four article-length pieces on the Trek shows and films.

Dr. Hark is Professor of English and Film Studies at the University of South Carolina. She is the co-editor, with Steven Cohan, of Screening the Male (1993) and The Road Movie Book (1997) and editor of Exhibition: The Film Reader (2001) and American Cinema of the 1930s (2007). She has just completed a book on Deadwood for the TV Milestones Series at Wayne State University Press.
THE FUTURE OF THE FRANCHISE
STAR TREK XI: THE SEQUEL
SCHOLARSHIP ENTERPRISE
STAR TREK AUTHORS CAVALCADE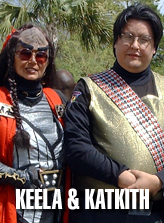 Keela & Katkith
Keela & Katkith's Klingon Karaoke has been going strong since November 2002. They are regular fixtures at StellarCon and ConCarolinas in North Carolina with performances Friday and Saturday nights, to the delight of con attendees. In 2005, Keela & Katkith debuted their Klingon Karaoke at TrekTrak in Atlanta to an enormously enthusiastic audience and returned for the next four years with K'Blahm!, the Klingon jester, and his sidekick, KaBlooey, assisting. All songs are in the huMan tongue, as normal karaoke is; it's just that the venue is karaoke with a Klingon twist. Worried the song you want to sing is not in Keela & Katkith's Klingon Karaoke collection? Bring your own CD! TODAY is a GOOD day to SING!
KLINGON KARAOKE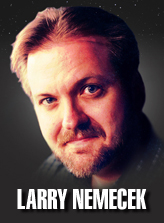 Larry Nemecek
For Larry Nemecek, theatre and journalism degrees added up to a life in newspapers and two state AP newswriting awards—until the 1992 publication of The Star Trek: The Next Generation Companion from Pocket Books, twice revised, that began when his fanzine TNG guide found its way to the show's grateful staff writers. That book kicked off a move to Los Angeles and a life ever since spent living and working in Trekland—a past, present and future all now chronicled at his larrynemecek.com web site and TREKLAND blog, chock-full of deep thoughts and even deeper video interviews with folks from all across Trekland.

Aside from his books, Nemecek is best known as managing editor of the glossy, licensed Communicator magazine from 1998 until its 2005 hiatus, content producer to the old startrek.com at CBS Interactive, and photo editor/consultant for the entire six years of the Star Trek Fact Files. He and wife Janet also sold a story that became the Star Trek: Voyager episode "Prophecy," and he's even appeared in two Star Trek: New Voyages/Phase II episodes, "Come What May" and "To Serve All My Days."

Currently, Nemecek brings you the Q&A and archive photo columns in Titan/U.K.'s current Star Trek magazine, is a recurring guest blogger at the relaunched startrek.com, and writes episode notes for the Japanese Fact Files DVD edition. Consultant projects include DVD sets and commentary, events like the former Star Trek: The Experience complex in Las Vegas and the World Tour, and on-camera comments for specials on Canadian TV and the Biography Channel, among others. He concomm'ed the original SoonerCon in Oklahoma City and created and produced ThunderCon there for eight editions—and has been a convention guest telling tales and sharing pics across the United States, including WorldCon and Vegas Trek—as well as Canada, the U.K., Germany, France, Italy, Austria, Greece and the Czech Republic.

Based in greater Los Angeles since 1994, Nemecek still recalls his Okie roots by serving as a docent for hero Will Rogers at his State Historic Ranch Park in Pacific Palisades, and remaining faithful to those fabulous Oklahoma Sooners.
THE FUTURE OF THE FRANCHISE
STAR TREK XI: THE SEQUEL
KOBAYASHI MARU TRIVIA CHALLENGE
STAR TREK AUTHORS CAVALCADE
BEHIND THE SCENES WITH LARRY NEMECEK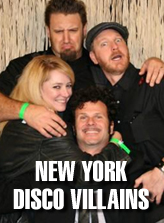 New York Disco Villains
If there was ever a polar opposite of Goth/Dark-Wave, it would be the New York Disco Villains. Imagine if the B-52's survived solely on a consistent diet of cheesy Troma films. With their carnivalesque keyboards, effects-soaked guitars, bizarre lyrics and raucous performances, the Villains have the campy woozy feel of an Ed Wood film soundtracked by They Might Be Giants. Although never confirmed, NYDV could potentially have a huge following in Norway, Sweden, Belgium, Canada and Spain. Could. So, yes, the economy is horrible. There are wars, a decaying environment and a global propensity for bad manners. But the NYDV carnival is in town and while that might not solve the world's problems, it certainly might make them a little less obvious.
FRIDAY NIGHT LIVE: NEW YORK DISCO VILLAINS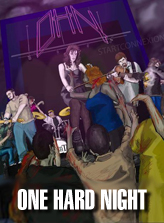 One Hard Night
One Hard Night is a five-member "Southern Indie Pop Nerd Rock" band based in Atlanta. Whether it's their tribute to the cult zombie classic Night of the Living Dead or a song about D&D characters, they've got all your geek bases covered.
FRIDAY NIGHT LIVE: ONE HARD NIGHT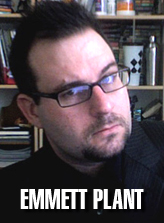 Emmett Plant
Emmett Plant is a writer, composer and producer who has produced over twenty Star Trek audiobooks for CBS/Paramount, in addition to composing and producing soundtracks for countless interactive entertainment products. He has also written features and produced video segments for Gawker Media's io9.com, and worked as an editor and author on Slashdot, Geeknet's ridiculously popular "News for Nerds" web site.

Blurring the boundaries between technology and entertainment, Plant has also served as the CEO of the Xiph.Org Foundation, which is responsible for a vast number of freely licensed multimedia codecs, from Theora to Vorbis to FLAC.

Plant is also the commanding officer of the USS Blackheart, the chapter of STARFLEET International chartered in Philadelphia, with a focus on production for media nerds, both professional and amateur.

Plant works from his home studio in New Castle, Delaware.
THE FUTURE OF THE FRANCHISE
STAR TREK XI: THE SEQUEL
FUTURESOUNDS: THE ART AND SCIENCE OF SOUNDTRACK COMPOSITION AND SOUND DESIGN
THE 2011 MISS KLINGON EMPIRE BEAUTY PAGEANT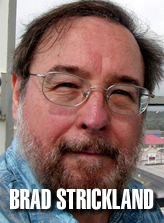 Brad Strickland
Brad Strickland is the author or, with his wife Barbara, co-author of five Star Trek Young Adult novels, including The Star Ghost, Stowaways, Starfall, Nova Command and Crisis on Vulcan, all published by Pocket Books between 1994 and 1996.

Strickland's first novel, To Stand Beneath the Sun, was published in 1985. He has since written or co-written sixty-plus novels and more than a hundred short stories. In 1992, Strickland completed four novels begun by the late John Bellairs; beginning in 1996, he created his own stories using the already-established characters.

Strickland's 1998 book, The Specter from the Magician's Museum, won him the 1998 Georgia Author of the Year Award as best novel, Young Adult Division, and was named as one of the "Best Books for the Teen Age" by the New York Public Library.

Strickland's 2000 book, When Mack Came Back, won him the 2001 Georgia Author of the Year Award, Children's/Young Adult Division. In 2002, Strickland and Thomas E. Fuller began the Pirate Hunter series and, later, the Mars: Year One series.

Strickland is a Professor of English at Gainesville State College in Oakwood, Georgia. He is an active member of the Atlanta Radio Theatre Company, writing, adapting and acting in numerous audio drama projects.
THE FUTURE OF THE FRANCHISE
WRITING FOR YOUNG ADULTS
STAR TREK AUTHORS CAVALCADE
---
Our 2011 Programming Participants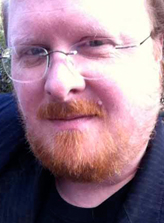 Bill Bridges
Bill Bridges is Senior Content Designer at CCP Games / White Wolf. He helped develop Last Unicorn's Star Trek: The Next Generation and Star Trek: Deep Space Nine roleplaying games, and co-wrote the script for Interplay's Starfleet Academy. Bridges is the co-creator of Holistic Design's Fading Suns science fiction game universe and was the lead designer of the award-winning Storytelling system rules for White Wolf's World of Darkness games. He designed and developed the award-winning games Mage: The Awakening, Promethean: The Created and Werewolf: the Apocalypse. He is a Fellow of the Mythic Imagination Institute, host of Atlanta's Mythic Journeys conferences.
GAMES: THE ONGOING FRONTIER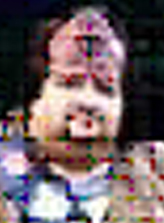 Walter Brooker
A resident of Denmark, South Carolina, Walter Brooker has been a Star Trek fan since the original series aired on primetime TV. A former professional firefighter and paramedic with 23 years in the field, Brooker figured out he was Klingon in high school and has been involved with the Klingon Assault Group for ten years.
WHY DO KLINGONS HATE KIRK SO MUCH?
KLINGONS IN THE REAL WORLD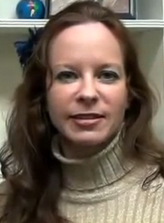 Jennifer A. Combs, Ph.D., LPC
Dr. Jennifer A. Combs is a Regent University graduate from the Ph.D. and Counseling program, an assistant professor in the masters and counseling program at Regent University, and a co-founder of the Freedom Center International in Atlanta, Georgia. She has been counseling for over 15 years.
GET A LIFE! THE DERANGED TREKKIE
Danny Cook
KLINGON KOMEDY
Michael Cowart
RED SHIRT, BLUE SHIRT, GOLD SHIRT, WHATEVER: IT HAS TO LOOK GOOD
SAVING YOUR LATINUM: CREATE A FINAL FRONTIER LOOK WITHOUT INCURRING A GALACTIC DEBT
OPEN FORUM Q & A: ALL THE ANSWERS, ALL THE TIME
SECOND STAR TO THE RIGHT
PROPPING THINGS UP
VARIATIONS ON THE THEME
THE NEXT DESIGN
THE TREKTRAX FASHION SHOW
Paul Foust
FRIDAY NIGHT LIVE: ONE HARD NIGHT
THE EVOLUTION OF GEEKDOM IN POPULAR MUSIC
Patrick Fuller
FRIDAY NIGHT LIVE: ONE HARD NIGHT
THE EVOLUTION OF GEEKDOM IN POPULAR MUSIC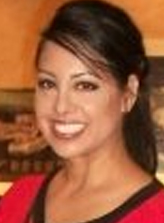 Eve Gidion
Dr. Eve Gidion was a contributing writer and photographer for StarTrek.com. More recently, she was creator and writer of "The Plasma Vent" blog for Roddenberry.com. An avid costumer for many years, Dr. Gidion has designed and created numerous costumes from a variety of genres.
KOBAYASHI MARU TRIVIA CHALLENGE
SAVING YOUR LATINUM: CREATE A FINAL FRONTIER LOOK WITHOUT INCURRING A GALACTIC DEBT
START AT THE VERY BEGINNING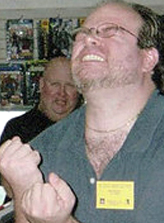 Mike Gordon
Michael A. Gordon was born between the first airings of episode 62 and 63 of the original Star Trek series. He cannot imagine a life without Trek, just like he cannot image a life without comics. He is currently the president of New Legend Productions, Inc. (If you haven't heard of us, that's okay. You will.) Along with his partner, William Kielhorn, he created a web site dedicated to promoting comic books and related projects, ComicBookTrailers.com. Gordon's first published written work was The Untold Origins of Invisible Scarlet O'Neil and he is currently working with Russ Stamm on a new graphic novel featuring the classic character. He is also hard at work on Tiki Zombie, a new comic scheduled to be unleashed to the world in early 2011, as well as a co-host of the Earth Station One podcast. And he would give it all away for a chance to write for a new Star Trek TV series! For more info, visit www.newlegendmike.com.
KLINGON LITERATURE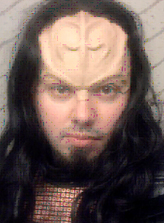 Chad Hawkins
Chad Hawkins, a.k.a. Gortok QIHqem, has always liked sci-fi but had the knack of rooting for the bad guys. He watched reruns of the original Star Trek series but never really cared for it. When Star Trek III: The Search for Spock came out, he loved the new look for the Klingons. The Next Generation came along and he hated it at first, but Worf became his favorite character as time passed and the stories got better. Hawkins knows that Worf gets talked down upon a lot, but says that if it were not for him, there would still be a lot of unanswered questions about Klingons, their culture and their honor. He's always liked Gowron and Kurn, and thinks that "they" could have come up with a better story line for Gowron... but it is what it is.
WHY DO KLINGONS HATE KIRK SO MUCH?
FROM SMOOTH TO RIDGED
KLINGONS IN THE REAL WORLD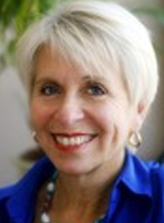 Dr. L'Anni Hill, MSW, M.Div., D.Min.
Dr. L'Anni Hill practices psychotherapy in the Decatur/Kirkwood area of Atlanta. She has lived in Asia, Puerto Rico, Egypt and Europe and works with people from many sub-cultures. She is trained in trauma counseling and uses cognitive reprocessing methods to help people reduce the power of negative beliefs about themselves. She has helped many through spiritually toxic experiences.
GET A LIFE! THE DERANGED TREKKIE
Chris Jones
THE KLINGON ASSAULT GROUP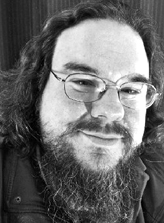 Christopher Jones
Christopher Jones, a.k.a. Mort'xx tai B'ry, has been a fan of Star Trek since the late 1970s. He first heard the call of the warrior at a local library screening of Star Trek III: The Search for Spock when he was inspired by Christopher Lloyd's outstanding performance as Commander Kruge and the menacing debut of the now infamous Bird of Prey. Jones completed his first Imperial Klingon uniform for Dragon*Con 2010 and serves as XO aboard the IKV Stonedagger based in Greenville, South Carolina.
KLINGON 101
THE HOUSE OF DURAS
Patrick "Scarf" Kowalski
FRIDAY NIGHT LIVE: ONE HARD NIGHT
THE EVOLUTION OF GEEKDOM IN POPULAR MUSIC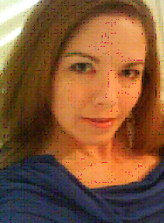 Karen Neal
Karen Neal is new to the Klingon Empire, having discovered her inner Klingon after meeting House Koloth last year. However, she has a long history of Star Trek fandom from the original series and movies to The Next Generation, Voyager and all the rest. Neal can be found in her Klingon attire (a work in progress) and occasionally she might be seen as an old-school science officer. When not in Trek-mode, she can be found in a variety of costumes, including barbaric kitty, future-chick, mercenary and pirate/wench.
KLINGONS IN THE FUTURE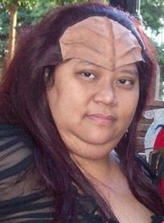 Theresa Parker
Theresa Parker has been a sci-fi geek since pretty much birth. She has loved everything from classic "B" movies like Tarantula to modern movies like the new Tron: Legacy. If it's fantasy, sci-fi, horror or cheesy, she loves it. She found her soul mate at Dragon*Con during "Happy Hour at Ten Forward" a decade or so ago when she met a Klingon named Kevin. Since then, the whirlwind that is her life kick-started into an intense love of fandom and opened up a new world of geekdom that she never knew existed.
WELCOME TO THE KLINGON TRACK
KLINGONS IN THE FUTURE
WHERE'S AMAR KOLOTH?
Zach Reinert
FRIDAY NIGHT LIVE: ONE HARD NIGHT
THE EVOLUTION OF GEEKDOM IN POPULAR MUSIC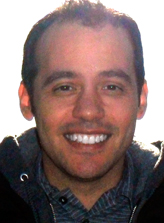 Michael Rivera
Aside from being Puerto Rican and a Star Trek fan, Michael Rivera is seminary-trained with a masters degree in psychology and undergraduate degrees in music and theology. He has been a professor at Mercer University for the past five years teaching cultural diversity, sociology and advanced conflict resolution in the Counseling and Human Sciences department as well as the McAfee School of Theology. As an expert in cultural issues, Rivera is able to speak about the impact of fandom in the Latino community. He also lives and works in and around the Brazilian community of north Atlanta with his two sons, Isaiah and Isaac.
THE ABSENCE OF HISPANIC FANDOM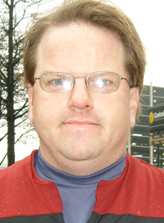 Joseph Scheuers
Joseph Scheuers has been a Star Trek fan since 1984. He likes the idea of travelling to different places, going faster than light and meeting new people. He also likes the fact that you can lose yourself for an hour watching Star Trek and he especially likes the rough and tough bad guys, the Klingons. Scheuers would like to visit space one day.
WHY DO KLINGONS HATE KIRK SO MUCH?
Chris Seckinger
KLINGONS IN THE FUTURE
KLINGONS IN THE REAL WORLD
Alan Siler
THE MUSIC OF STAR TREK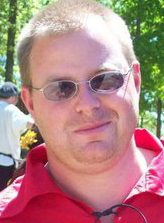 John Stump
John Stump has always had a deep love for sci-fi in general, but Star Trek has always been first in his heart. He is a current resident of the state of Georgia. A former U.S. Army service member, Stump did not get really involved in Star Trek costuming until he joined the USS Republic and the IKAV Nemesis. When he's not doing Trek costumes, Stump is doing Warhammer 40,000 costuming. His first appearance in ridges was at Dragon*Con 2010.
WELCOME TO THE KLINGON TRACK
KLINGON 101
FROM SMOOTH TO RIDGED
THE HOUSE OF DURAS
Jacqui Smyth
FRIDAY NIGHT LIVE: ONE HARD NIGHT
THE EVOLUTION OF GEEKDOM IN POPULAR MUSIC
Jennifer Teeter
Jennifer Teeter wrote her first song, "I Don't Have to Pee," at age thirteen. Since then, things have gone pretty downhill. Now she plays songs like "My Tapeworm" and "Dik-Dik." Her songs are funny, nerdy, irreverent and played on the ukulele. She performs around Atlanta and the southeast.
JENNIFER TEETER & UKULELE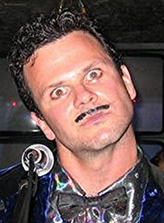 Clark Watson
A cautionary tale and prime example of why a youth should not be constantly subjected to science fiction and horror during those "formative years," Clark Watson is the lead singer and keyboardist of carnival rockers The New York Disco Villains and has been involved in music in one way or another since early, awkward, off-key, kindergarten church choir. As a child, he learned piano mainly by ear through repeated listening to the classics: Looney Tunes, Tom & Jerry, Rankin/Bass and, of course, classic Star Trek. Admittedly, the music of Star Trek is a big influence on his songwriting career. Unfortunately, it has also had a lasting impact on his social skills and to this day, he still sings the Gerald Fried Vulcan fight song whenever trouble erupts. Currently, Watson and the band are involved with providing music for an upcoming top-secret, Atlanta-produced action web series.
FRIDAY NIGHT LIVE: NEW YORK DISCO VILLAINS
THE MUSIC OF STAR TREK
---
Our 2011 Staff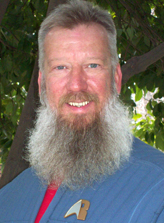 Eric L. Watts
Founder & Chairman
Executive Committee
Director of Star Trek Programming & Main Programming

Eric L. Watts has been active in Star Trek fandom for more than thirty years and is one of the most well-known Star Trek fans in the Southeast. He brings a wealth of convention-running experience, fan club management and insider knowledge to the TrekTrax Atlanta con committee.

Mr. Watts started watching Star Trek in the early 1970s, attended his first Star Trek convention in 1978 and started his first fan club, The United Federation of Trekkers (Columbia SC), in 1980. During his presidency, the UFT became South Carolina's largest Star Trek fan club, with more than 100 members. He served as president and newsletter editor for eight years and was often interviewed in the local media during the heyday of the first four Star Trek motion pictures.

In 1992, Mr. Watts joined Dragon*Con to create a new track of programming devoted exclusively to Star Trek. "TrekTrak" debuted in 1993 and over the next 17 years became one of Dragon*Con's largest, highest-profile and most widely acclaimed programming tracks. His signature event, the Miss Klingon Empire Beauty Pageant, was one of America Online's "Top 11 Most Offbeat Beauty Pageants" two consecutive years and has been featured in Shock, Spin, Discover and Maxim magazines and on the Fox News, Today Show and countless other web sites. In 2002, Mayor Shirley Franklin proclaimed September 2 of that year as "TrekTrak Day" in the City of Atlanta.

In 2006, Mr. Watts was elected Commanding Officer of the USS Republic NCC-1371, the STARFLEET International chapter in Atlanta. The Republic had less than 10 members when he was elected but by the end of 2009, had over 100 members and was the largest STARFLEET chapter in the world. In 2007, Mr. Watts won the prestigious STARFLEET International Commanding Officer of the Year Award and over the last four years, has won ten Region 2 awards in newsletter, web site, member recruitment and mothership categories. The Republic was featured on the front cover of the April 2010 issue of the STARFLEET International newsletter, The Communiqué.

Mr. Watts served as a production assistant on the set of Star Trek: New Voyages for the episode "World Enough and Time" and will play the role of the iconic Harry Mudd in an episode of Star Trek: Phase II called "The Sky Above... The Mudd Below" in the fall of 2011.
OPENING CEREMONIES
VIP CHAMPAGNE RECEPTION
THE 2011 MISS KLINGON EMPIRE BEAUTY PAGEANT
CLOSING CEREMONIES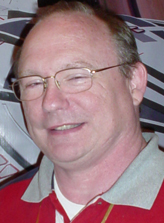 Barry Bynum
Executive Committee
Director of Convention Operations

Barry Bynum has been a sci-fi fan since he was four years old. One look at the Lost in Space robot and he was hooked. His first con was Dixie-Trek in 1989. In recent years, he volunteered with Dragon*Con's TrekTrak. In his professional life, Mr. Bynum has owned and operated his own company, which held five movie theatre operations in three states. In that realm, he has had extensive experience in managing vendor relations. In both his professional life and his avocations, Mr. Bynum has had many opportunities to manage meeting logistics for large groups of people.

Among Mr. Bynum's avocations is his volunteer work with his church, both regionally and locally. This has included meeting planning, property management, vendor relations and contract negotiations. Mr. Bynum has handled many contract negotiations over the course of his career and brings to TrekTrax Atlanta his knowledge of technical operations and the needs of the customer experience. He has facilitated meetings/events with over 2,500 participants. His experience in hotel negotiations and business operations/logistics is being applied to optimizing the experiences of both dealers and attendees at TrekTrax Atlanta.

Mr. Bynum has been happily partnered with Ken Cribbs for 21 years.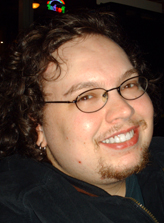 Dave Churvis
Executive Committee
Director of Registration

Dave Churvis has been a Star Trek fan since he was a child. He has been active in Atlanta fandom for the past seven years, during which time he has been a member of both the USS Republic (a chapter of STARFLEET International) and the Atlanta Outworlders. He has also presented panels at several Atlanta-area conventions on "The Music of Star Trek" and "The Tech of Trek," and has also been a guest panelist for "The Missing Minority," which is a panel devoted to the discussion of GLBT content in Star Trek.

A software and process engineer by trade, Mr. Churvis is founder and CEO of Vertex Event Management, which provides registration and event support services for events, tradeshows and conventions. He is excited to bring his years of experience to TrekTrax Atlanta and looks forward to helping provide an excellent convention experience for everyone who attends. Mr. Churvis lives in Atlanta with his partner, Matt Duncan, and their two exceedingly neurotic cats.
THE MUSIC OF STAR TREK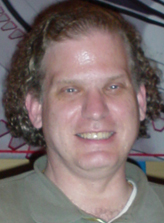 Ken Cribbs
Executive Committee
Director of Social Media & Press Relations

Ken Cribbs has been involved in Star Trek fandom in Atlanta since attending his first convention, Star Trek Atlanta, in 1978. He became a charter member and Communications Officer of the Atlanta Star Trek Society in 1979 and on staff at Emory Trek in 1980. Emory Trek evolved into Dixie Trek, again with Mr. Cribbs on staff at the first iteration of that convention. He was also a part of the Atlanta Star Trek Society's presence at the Atlanta Comics & Fantasy Fair for several years before taking a hiatus from organized fandom while he was in college and graduate school.

After meeting his life partner, Barry Bynum, TrekTrax Atlanta's Director of Convention Operations, Mr. Cribbs returned to local fandom with Mr. Bynum and became involved with TrekTrak at Dragon*Con. He is also a member of the USS Republic, the local chapter of STARFLEET. Mr. Cribbs' role as an administrator of the Republic's Facebook fan page was a natural bridge to his role as Director of Social Media & Press Relations for TrekTrax Atlanta. Alongside his role in coordinating social media outreach for TrekTrax Atlanta, Mr. Cribbs has a personal interest in advocating for people with disabilities and responding to their needs with convention services.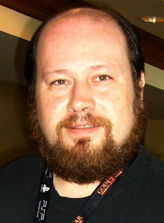 Kevin Parker
Director of Klingon Programming

Kevin Parker is a longtime Star Trek fan, going all the way back to the 1970s, and started attending sci-fi conventions in 1986 with that year's Dixie Trek. Two years later, he joined the Klingon Assault Group (KAG) and has now been a member for 22 years. Today, he is the Commanding Officer of the IKAV Nemesis, the KAG chapter based in Lawrenceville, Georgia. Under Mr. Parker's leadership, the Nemesis often helps the community by working with local charities such as the Bread of Life Foundation (a community food bank) and Toys for Tots.

Mr. Parker can often be seen on Dragon*Con TV (DC*TV) as the homeless Klingon and numerous other characters, and can also be seen as a monster at the annual Netherworld Haunted House. He has appeared in TV commercials for Star Trek on the old TNN (now Spike TV) as well as on radio station 96 Rock, and can be seen in the motion pictures Days of Thunder and RoboCop 3.

Mr. Parker has participated in numerous panels at many conventions ranging from the history of Klingons to cheap costuming. He is used to coordinating many events and always gives everyone a memorable experience. As Director of Klingon Programming, Mr. Parker will be responsible for developing and coordinating a full track of programming devoted to all things Klingon.
WELCOME TO THE KLINGON TRACK
KLINGON KOMEDY
KLINGON 101
FROM SMOOTH TO RIDGED
THE HOUSE OF DURAS
KLINGON WEDDING
WHERE'S AMAR KOLOTH?
THE KLINGON ASSAULT GROUP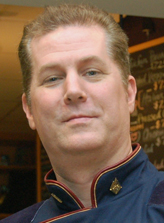 Brian Holloway
Director of Costuming & Makeup Programming

Brian Holloway began his theatre career at the ripe old age of 7 when he appeared in a regional theatrical production of Fiddler on the Roof with his father. Since then, the acting bug has hit hard and became a full-time commitment. Although he dabbled in the medical field for a short time, he could not be kept long from the bright lights and appeal of the stage. After receiving his BFA in Performance Arts, he toured nationally with several theatre organizations for about seven years and could be seen headlining in productions ranging from Shakespeare's Much Ado About Nothing and Henry IV, Parts I & II to musicals like Big River, Man of La Mancha, Kiss Me, Kate and Jekyll & Hyde, to name a few.

Mr. Holloway got into the sci-fi realm when he was still in high school in Utah and has been an avid and regular convention attendee since he was 15. He has also received theatre degrees in costume and makeup design and has won national and regional awards for his design work. He even had costume designs for an original theatrical piece, HOTLINE!, displayed at the Kennedy Center in Washington, DC. While in Utah, he was fortunate to befriend Paula Crist, who served as an actress and stuntwoman for productions like Star Trek: The Motion Picture, Battlestar Galactica and the TV series Planet of the Apes. Crist got him connected to the film industry and he has been fortunate enough to land limited work in such productions as The Patriot, Last of the Mohicans, Domestic Disturbance, Doctor Who: The Movie, HIGHLANDER: The Series, Shallow Hal and Star Trek. He is currently the Special Make-Up F/X Supervisor for Star Trek:Phase II.

Mr. Holloway lives in Charlotte, NC, and has had the great fortune to meet such wonderful people there and has learned much from local celebs and fellow con-goers such as Cheralyn Lambeth, the 501st Squadron and the SCA Wardrobe Guild.
SMOOTHING OUT THE BUMPS: A CLOSER LOOK AT STAR TREK MAKEUP
RED SHIRT, BLUE SHIRT, GOLD SHIRT, WHATEVER: IT HAS TO LOOK GOOD
SAVING YOUR LATINUM: CREATE A FINAL FRONTIER LOOK WITHOUT INCURRING A GALACTIC DEBT
OPEN FORUM Q & A: ALL THE ANSWERS, ALL THE TIME
THE STAR TREK UNIVERSE COSTUME CONTEST
START AT THE VERY BEGINNING
SECOND STAR TO THE RIGHT
PROPPING THINGS UP
DISASTERS IN COSTUMING
VARIATIONS ON THE THEME
THE NEXT DESIGN
THE TREKTRAX FASHION SHOW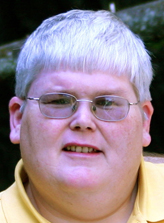 Mike Henigan
Gaming Rooms Director

Mike Henigan has been a Star Trek and science fiction fan since 1966. He has been a member of STARFLEET International for over 22 years and during that time, has worked his way up from Crewman Recruit to Admiral. Mr. Henigan has served as a charter member of several ships in Maine and Georgia and presently serves STARFLEET as the Commanding Officer of the USS Atlanta NCC-79434 and Region 2 Shuttle Operations Director.

Mr. Henigan has served as staff and as a panel speaker at science fiction and Star Trek conventions in the East, South and Midwest and now serves as a Director at TimeGate, Sci-Fi Summer Con and AnachroCon. He has been getting his gaming fix for many years as an active board gamer and presently serves as a Senior Volunteer at GenCon, the largest gaming convention in the United States.

As TrekTrax Atlanta's Gaming Rooms Director, Mr. Henigan will be responsible for the smooth and continuous operation of "The Holodecks," our three 24-hour gaming rooms.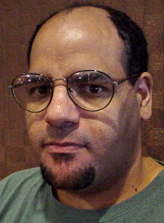 Chris White
Video Room Director

Chris White has been a fan of Star Trek and science fiction all his life—some would say he was "born into it." His full name is a good indication: Christopher Kirk White, named for Christopher Pike and James Kirk. His first convention was the Atlanta Fantasy Fair, followed by Dixie-Trek, MOC Con, Dragon*Con, Atlanta's World Horror Convention, the World Science Fiction Conventions in Atlanta and Florida, and several smaller cons in the Atlanta area.

Mr. White has been on staff at Dragon*Con working in security, art show, video room, computer gaming, parade and the MMO Track. His first stint as a staff director was at the Atlanta Horror Convention, serving as Director of the Video Room, the position which he will reprise for TrekTrax Atlanta.

Mr. White is also an avid movie buff, having worked in both movie theaters and video stores as soon as he was old enough to work. He is also an artist, writer and an avid gamer.
MAIN PROGRAMMING
Opening Ceremonies
HOSTED BY ERIC L. WATTS AND THE TREKTRAX ATLANTA EXECUTIVE COMMITTEE
Before we officially launch TrekTrax Atlanta, founder and chairman Eric L. Watts bids one final farewell to his 17-year career with Dragon*Con. Please join us for this heartfelt and historic multimedia performance.
An Evening at Quark's
HOSTED BY TRACY WOOD
This Friday night gaming event will include a charity poker tournament to benefit TrekTrax Atlanta's official charity for 2011: the First Metropolitan Community Church of Atlanta food bank.
TrekTrax Atlanta Presents Tuvok: Tim Russ
PANELIST: TIM RUSS
Actor, director, writer and musician Tim Russ is best known for his portrayal of Lieutenant Commander Tuvok in all seven seasons of Star Trek: Voyager from 1995 to 2001. Prior to Voyager, Russ played Devor in the Star Trek: The Next Generation episode "Starship Mine," T'Kar in the Star Trek: Deep Space Nine episode "Invasive Procedures," and a USS Enterprise-B bridge officer in the feature film Star Trek: Generations.
TrekTrax Atlanta Presents the Duras Sisters: Barbara March & Gwynyth Walsh
PANELISTS: BARBARA MARCH, GWYNYTH WALSH
Barbara March and Gwynyth Walsh played the recurring roles of the Klingons Lursa and B'Etor from the House of Duras, in the Star Trek: The Next Generation episodes "Redemption," "Redemption II" and "Firstborn," the Star Trek: Deep Space Nine episode "Past Prologue," and the feature film Star Trek: Generations.
The Star Trek Universe Costume Contest
The ULTIMATE chance to get a look at what the well-dressed Trek fan is wearing this convention. Bring your best work (created or bought) and show us your stuff. Skits are permitted but limited to 2 minutes in length.
A Very Special Hour with Tim Russ
PANELIST: TIM RUSS
He sings! He dances! He tells jokes! Actor, director, writer and musician Tim Russ brings his very own one-man stage show to TrekTrax Atlanta.
Saturday Night with the Duras Sisters
PANELISTS: BARBARA MARCH, GWYNYTH WALSH
Come spend an intimate hour with the Klingon Empire's two most deliciously wicked vixens.
Happy Hour at Ten Forward
Federation personnel and Klingon warriors from around the galaxy meet, greet and snarl at each other in the hotel atrium, where anything can---and does---happen! Featuring hot dance music from the '70s, '80s and '90s!
The 2011 Miss Klingon Empire Beauty Pageant
HOSTED BY ERIC L. WATTS
JUDGES: TIM RUSS, BARBARA MARCH, GWYNYTH WALSH, EMMETT PLANT
Recognized by America Online as one of "The Top 11 Offbeat Beauty Pageants Across America" for two years in a row and as seen in Maxim, Discover, Spin and Shock magazines and on FoxNews.com! Master of Ceremonies Eric L. Watts hosts this annual event that features the most beautiful women the Klingon Empire has to offer, to be judged in Beauty, Talent and Personality categories! Star Trek celebrity judges include Tim Russ, Barbara March and Gwynyth Walsh and Fan Guest of Honor Emmett Plant.
Closing Ceremonies
HOSTED BY ERIC L. WATTS AND THE TREKTRAX ATLANTA EXECUTIVE COMMITTEE
Please join us for this celebratory wrap-up of the very first TrekTrax Atlanta. Let us know if you had a great time (or if you didn't), tell us what you'd like to see us do in 2012 and find out what we've already got planned.
OMNITREK
ALL THINGS TREK
The Future of the Franchise
PANELISTS: DIANA BOTSFORD, DR. INA RAE HARK, LARRY NEMECEK, EMMETT PLANT, BRAD STRICKLAND
Will Star Trek ever return to primetime television? Could it? Should it? Who should produce it, how soon could we have it, and where should we find it: broadcast television or cable?
Star Trek XI: The Sequel
PANELISTS: DIANA BOTSFORD, ANDREW GREENBERG, DR. INA RAE HARK, LARRY NEMECEK, EMMETT PLANT
We'll report everything we know about the next Star Trek movie, what's been rumored, and speculate on whether or not we'll like it as much as the "first" one.
The Missing Minority
PANELISTS: ANDREW GREENBERG, LEE COX
Not everything is different in J. J. Abrams' new Star Trek universe... where are the gay characters? What's the possibility of representation in future Trek movies?
The Music of Star Trek
PANELISTS: DAVE CHURVIS, ALAN SILER, CLARK WATSON
We celebrate Star Trek's composers and their timeless, inspiring, bold sonic portraits that capture in all its splendor the infinite diversity of the final frontier.
Games: The Ongoing Frontier
PANELISTS: BILL BRIDGES, ANDREW GREENBERG
Games make up one of the new frontiers Star Trek visits the most. From its role as one of the very first computer games through multiple board and roleplaying games to more than fifty computer and video games, it has become one of the most enduring game licenses—if not always one of the best. We revisit some of the best and worst of Trek gaming history, uncovering what makes it such a popular game setting and how Trek lovers can make the games better.
FutureSounds: The Art and Science of Soundtrack Composition and Sound Design
PANELIST: EMMETT PLANT
Public access television has moved nearly entirely to the Internet, with science fiction fans leading the way. More and more fans are becoming active in media production, from podcasts to fan films to video diaries. Emmett Plant, a media production professional, will share his experience and projects to help you properly and creatively score and sound-effect your own video visions.
Writing for Young Adults
PANELIST: BRAD STRICKLAND
Young Star Trek fans will be familiar with Brad Strickland's Young Adult novels, including Deep Space Nine: Stowaways, Deep Space Nine: The Star Ghost, The Next Generation: Starfall, The Next Generation: Nova Command and Star Trek: Crisis on Vulcan.
Scholarship Enterprise
PANELISTS: DR. INA RAE HARK
A discussion of the many academic studies of the Star Trek series and films, including broad types of "Trekcrit" and discrepancies between fan and scholar interpretations.
Starship Farragut
PANELISTS: JOHN BROUGHTON, MICHAEL BEDNAR, HOLLY BEDNAR
Starship Farragut is an independent film series based on and set during the same time as the original Star Trek series, featuring the crew of the USS Farragut. The series' three stars discuss how the series came about, where they are now and what's coming soon from Farragut Films.
The Evolution of Geekdom in Popular Music
PANELISTS: JACQUI SMYTH, PATRICK "SCARF" KOWALSKI, PATRICK FULLER, ZACH REINERT, PAUL FOUST
Join the members of the "Southern Indie Pop Nerd Rock" band One Hard Night for this entertaining discussion of the evolution of geekdom in popular music.
The Absence of Hispanic Fandom
PANELISTS: MICHAEL RIVERA
Hispanics have been the largest minority in the United States since 2003, and yet, they're noticeably absent in Star Trek fandom. Our panel of cultural experts will examine the possible reasons why.
Get A Life! The Deranged Trekkie
PANELISTS: JOEL P. BAGBY, LPC; JENNIFER A. COMBS, PH.D., LPC ; DR. L'ANNI HILL, MSW, M.DIV., D.MIN.
Our panel of mental health professionals discuss obsessive-compulsive behavior and why fandom sometimes becomes more than just a way of life.
TrekTrax Atlanta Presents Ken Feinberg
PANELIST: KEN FEINBERG

Actor/writer/director Ken Feinberg played the Alien Captain in the second-season Star Trek: Enterprise episode "Horizon" and has appeared in episodes of Buffy the Vampire Slayer, Charmed, Alias and The District.

Writing Workshop
PANELIST: DIANA BOTSFORD

Thinking about writing a novel or a screenplay? Author/screenwriter Diana Botsford will lead a critique workshop for those interested in learning more about the process. Submit a 1-page proposal for a novel, short story, television series, film or web series by February 5th and Diana will provide you with a helpful critique during the session to help get your project on its way.

Jennifer Teeter & Ukulele
MUSICAL ARTIST: JENNIFER TEETER
Jennifer Teeter and her ukulele bring you funny, nerdy and irreverent songs like "Nerdgasm," "My Tapeworm" and "Dik-Dik."
Kobayashi Maru Trivia Challenge
PRESENTED BY EVE GIDION & LARRY NEMECEK
Join Eve Gidion and Larry Nemecek for this "last man standing" trivia challenge where contestants must give a correct answer in order to advance to the next round. Awesome prizes for the winner!
Actors & Acting Workshop
PANELIST: KEN FEINBERG
Are you an aspiring—or working—actor? Join actor/writer/director Ken Feinberg (Star Trek: Enterprise, Buffy the Vampire Slayer, Charmed, Alias, The District) for this actors workshop and get some one-on-one coaching and professional advice.
Star Trek Authors Cavalcade
PANELISTS: DIANA BOTSFORD, DR. INA RAE HARK, LARRY NEMECEK, BRAD STRICKLAND
Our panel of Star Trek authors collectively discuss their past, current and upcoming works, and the perils and pitfalls of writing both new fiction and nonfiction in the Star Trek universe.
Behind the Scenes with Larry Nemecek
PANELIST: LARRY NEMECEK
Using unique imagery, Larry Nemecek shares insights and in-jokes alike in a lively Trek hour like no other. As managing editor of Star Trek Communicator magazine, Larry wrote the TNG Companion and co-wrote the story for Star Trek: Voyager's "Prophecy."
QO'NOS
ALL THINGS KLINGON
Welcome to the Klingon Track
PANELISTS: KEVIN PARKER, THERESA PARKER, JOHN STUMP
We kick off the first year at Trekrax Atlanta by welcoming everyone to the Klingon Track. We will have an exciting program in store for you and discuss upcoming events, so join us and be a part of the fun!
Why Do Klingons Hate Kirk So Much?
PANELISTS: WALTER BROOKER, CHAD HAWKINS, JOSEPH SCHEUERS
What is the Klingons' beef with the Federation's darling Captain? A Klingon look at how much of a pain in the ass James T. Kirk is to the Empire.
Klingon Komedy
PANELISTS: DANNY COOK, KEVIN PARKER, AUDIENCE PARTICIPATION
What do Klingons find funny?
Klingon Literature
PANELISTS: MIKE GORDON
Discussions on fan fiction, books and comic books.
Klingon 101
PANELISTS: CHRISTOPHER JONES, KEVIN PARKER, JOHN STUMP
Everything you always wanted to know about the Klingons, but were too damned scared to ask! A historical overview of Klingons, their culture and their Empire, from the time of Kahless to the present, and all times between. Today IS a good day to learn!
Klingons in the Future
PANELISTS: KAREN NEAL, THERESA PARKER, CHRIS SECKINGER
What are your thoughts on the new direction that J. J. Abrams' vision of the new universe will be like for Klingons?
From Smooth to Ridged
PANELISTS: CHAD HAWKINS, KEVIN PARKER, JOHN STUMP
Why Klingons don't want to talk about the smooth forehead era.
Klingons in the Real World
PANELISTS: WALTER BROOKER, CHAD HAWKINS, CHRIS SECKINGER
Klingons aren't just in Star Trek... they're right here on Earth: the media, the Internet and even in Congress. A look into how Klingon culture sometimes leaks into real-life world events.
The House of Duras
PANELISTS: CHRISTOPHER JONES, KEVIN PARKER, JOHN STUMP
The history of House Duras, all the way from the Khitomer incident to recent history.
Klingon Wedding
BETROTHED: JOHN STUMP AND DANA TYLER
OFFICIATING: KEVIN PARKER
Hear ye, hear ye! Calling all Klingons! Come join and celebrate the Klingon wedding of John Stump (K'Van) and Dana Tyler (K'Zuul) as they enter into the rite of marriage.
Where's Amar Koloth?
PANELISTS: KEVIN PARKER, THERESA PARKER
A discussion about viral fandom, fan films and how to get noticed.
Klingon Family Feud
PANELISTS: AUDIENCE PARTICIPATION
Klingons vs. Feddies!
The Klingon Assault Group
PANELISTS: CHRIS JONES, KEVIN PARKER
What is the Klingon Assault Group? Who are the Klingon Marines? How and why did these groups get started, what do they do and how can you join? A presentation by and about the largest Klingon fandom group in the country.
Klingon Karaoke
YOUR HOSTS: KEELA & KATKITH
Join Keela and Katkith for Klingon Karaoke, an intergalactic songfest experience! Over 2,000 selections of '70s and '80s music, plus a few surprises! Sing in Klingon if you can, but the hu-Man tongue is acceptable. TODAY is a GOOD day to SING!
THE READY ROOM
ALL THINGS COSTUMING & MAKEUP
Smoothing Out the Bumps: A Closer Look at Star Trek Makeup
PANELISTS: LEE COX, BRIAN HOLLOWAY
Learn the subtle tips and tricks of creating and applying makeup for Star Trek's alien characters during this "hands-on" demonstration of how to sculpt foreheads, ridges, etc.
Red Shirt, Blue Shirt, Gold Shirt, Whatever: It Has to Look Good
PANELISTS: MICHAEL COWART, BRIAN HOLLOWAY
A light-hearted but serious look at creating the right Star Trek look for you.
Saving Your Latinum: Create a Final Frontier Look Without Incurring a Galactic Debt
PANELISTS: JOHN BROUGHTON, MICHAEL COWART, LEE COX, EVE GIDION, BRIAN HOLLOWAY
Whether you want Rubie's, eBay or a local merchant, learn to get the most for your money. Included will be local vendors for fabrics as well as area-wide costumers to provide the costumes you want.
Open Forum Q & A: All the Answers, All the Time
PANELISTS: JOHN BROUGHTON, MICHAEL COWART, LEE COX, BRIAN HOLLOWAY
This open forum panel will answer your Star Trek costuming and makeup questions not covered anywhere else.
Start at the Very Beginning
PANELISTS: JOHN BROUGHTON, EVE GIDION, BRIAN HOLLOWAY
We take a closer look at creating the Original Series look. Tips and tricks on how to create the shirt, pants or where to get the boots.
Second Star to the Right
PANELISTS: JOHN BROUGHTON, MICHAEL COWART, BRIAN HOLLOWAY
We will discuss the uniform changes from series to films and how to create the proper look for the film uniforms. Covering from The Motion Picture to The Undiscovered Country.
Propping Things Up
PANELISTS: MICHAEL BEDNAR, MICHAEL COWART, BRIAN HOLLOWAY
Phasers, tricorders, communicators, pins, badges and the odd things that designers and writers decide that your character needs. Find out what props you should have, what you can leave home and when you are simply carrying too much.
Disasters in Costuming
PANELISTS: JOHN BROUGHTON, LEE COX, BRIAN HOLLOWAY
We will discuss the myriad things that people have done wrong over the years and how to avoid making the same mistakes with your own costuming efforts.
Lurians, Talaxians and Borg, Oh My!
PANELIST: LEE COX
Want Vulcan ears? Bajoran ridges? A Klingon brow? From life-casting and sculpting to applying your humanoid appliance, this panel will show you how to get the right facial structure you need before going under the brush.
Variations on the Theme
PANELISTS: MICHAEL COWART, LEE COX, BRIAN HOLLOWAY
From the Star Trek series to imagined Marines and all the way to Star Trek Online, the design of Starfleet has gotten a few personal upgrades over the years. We will look at some of those alterations and discuss why they work and why can't. Controversial but fun, guaranteed to be an interesting panel.
The NEXT Design
PANELISTS: MICHAEL COWART, BRIAN HOLLOWAY
We take a closer look at the designs from the 24th century and beyond. We will cover The Next Generation, Deep Space Nine, Voyager and the films they spawned. Learn how to make them, get the parts and overcome the issues that they can create for the costumer.
The TrekTrax Fashion Show
PANELISTS: MICHAEL COWART, LEE COX, BRIAN HOLLOWAY
Taking a look at YOUR designs and getting some honest criticisms on your own work and designs. Learn to take your creation from good to great... or how to start all over again to achieve a better look for you.