Treklanta Directors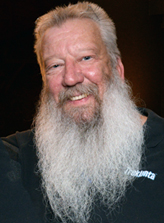 Eric L. Watts
Founder & Chairman
Senior Director of Programming

Eric L. Watts has been active in Star Trek fandom for forty years and is one of the most well-known Star Trek fans in the southeast. He brings a wealth of convention-running experience, fan club management and insider knowledge to the Treklanta con committee.

Mr. Watts started watching Star Trek in the early 1970s, attended his first Star Trek convention in 1978 and founded a Star Trek fan club, The United Federation of Trekkers, in Columbia, South Carolina, in 1980. During his presidency, the UFT became the state's largest Star Trek fan club with more than 100 members. He served as president and newsletter editor for eight years and was frequently interviewed by the local media during the heyday of the first four Star Trek motion pictures, including an episode of PM Magazine in 1982.

In 1992, Mr. Watts joined Dragon*Con as a programming director to create a new track of programming devoted exclusively to Star Trek. "TrekTrak" debuted in 1993 and over the next 17 years became one of Dragon*Con's largest, highest-profile and most widely acclaimed programming tracks. In 2002, Mayor Shirley Franklin proclaimed September 2 of that year as "TrekTrak Day" in the City of Atlanta. His signature event, the Miss Klingon Empire Beauty Pageant, was one of America Online's "Top 11 Most Offbeat Beauty Pageants" for two consecutive years and has been featured in Shock, Spin, Discover, Maxim and Bizarre magazines, on the syndicated TMZ television program, and on the Fox News, Today Show and countless other web sites.

In 2006, Mr. Watts was elected Commanding Officer of the USS Republic NCC-1371, the STARFLEET International chapter in Atlanta. The Republic had less than 10 members when he was elected but by the end of 2009, the membership roster had grown to more than 100 members and the Republic was the largest STARFLEET chapter in the world. In 2007, Mr. Watts won the prestigious STARFLEET International Commanding Officer of the Year Award and over the last ten years, he has won more than twenty additional Region 2 awards in newsletter, web site, member recruitment, mothership and administrative categories. The Republic was featured on the front cover of the April 2010 issue of the STARFLEET International newsletter, The Communiqué, in recognition of its extraordinary growth during the previous three years.

Mr. Watts was interviewed live on CNN Today on CNN International in 2006, was featured in the Emmy Award-winning documentary Four Days at Dragon*Con in 2010 and served as a production assistant on the set of Star Trek: New Voyages for the episode "World Enough and Time" starring George Takei in 2006. He played Korgoth, the Klingon bartender, in the Project: Potemkin vignettes "Closing Time" in 2013, "Ladies Night Out" in 2014 and "Room Service" in 2015; and a dancing Klingon in the "We Are Klingon" music video on YouTube, released in 2013. He also played an alien and a Southern redneck in the unreleased Doctor Who: The Forgotten Doctor episode "Ouroborus" and a nonspeaking Starfleet officer in the upcoming Dreadnought Dominion episode "Technical Difficulties," a Star Trek fan film, due for release in 2019. As a voice actor, Mr. Watts played a rebel Klingon commander in the unreleased Star Trek: Valkyrie audio series episode "Klingon Honor," the Vulcan police officer Agent Samar in the first season of the Star Trek audio series Chronicle and several unidentified roles in the upcoming Star Trek fan film, The Romulan War, the latter two both due for release in 2019. He is an occasional guest and frequent panelist at other fan conventions around Atlanta, including TimeGate, OutlantaCon and Sci-Fi Summer Con, and has been a featured guest on two podcasts, including two episodes of Troy Bernier's Tribbles and Trilobites podcast, originally broadcast on July 16 and July 24, 2016, and a special two-part episode of The NerdBliss Podcast, originally broadcast on June 9 and June 16, 2017.

Mr. Watts is a two-time honors graduate of The Art Institute of Atlanta with Associate in Arts degrees in Visual Communications and Web Site Design & Administration. As a voice actor and vocalist, he recently launched his own voice talent and entertainment business, Watts Vox Creative Voice Talent & Vocal Entertainment.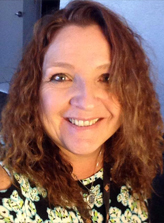 Elisa Roper
Director of Convention Operations

Elisa Roper has been a science fiction fan since she was a child and when she discovered Star Trek, was an instant Trekkie. Her service to Star Trek fandom goes at least as far back as 2007, when she joined the TrekTrak volunteer staff at Dragon*Con, which was then under the direction of Treklanta founder and chairman Eric L. Watts. She served as a volunteer for TrekTrak under Mr. Watts for three years, the last year of which she served as Assistant Director. Mrs. Roper continued to serve on the slightly renamed "Trek Track" volunteer staff under the direction of Garrett Wang for one additional year.

In 2011, Mrs. Roper joined the Treklanta team in its first year, serving as a staff volunteer on the Main Programming track, then as Room Captain of that track for two years. She officially stepped down from that position after the 2013 convention but has continued to serve the convention as an unofficial volunteer, helping out when and where needed in numerous departments, including Guest Services & Transportation and Security.

Having such a long and distinguished record of volunteer service over the course of the last eleven years and having learned so much about the internal operations of running a convention, Mrs. Roper was a logical and natural candidate for the positon of Director of Convention Operations, which became available following the 2018 convention. With her knowledge, experience and expertise in convention operations, Treklanta is delighted to have Mrs. Roper on our team.

Mrs. Roper has been a member of the USS Republic NCC-1371 since 2007 and, outside of fandom, develops and coordinates training and exercise protocols for FEMA customers.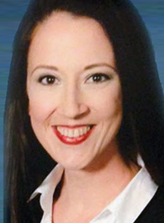 Natalie Gill
Director of Technical Operations

Natalie Gill began watching reruns of the original Star Trek series as a young child, coming home from school, turning on the TV and being transported to another world in space. She was already hooked as a Star Trek fan when The Next Generation premiered in 1987 and her first cosplay was a Next Generation command uniform when she was around 13 years old. While The Next Generation will always have a place in her heart, her favorite Star Trek series is Deep Space Nine, because she got to know the characters and had an emotional connection to them and their welfare. She does not watch Star Trek: Discovery.

Mrs. Gill is well-known for her amazing cosplay in general and her Klingon persona, "T'Aror," in particular. She credits John Paladin, a professional makeup artist whom she met at another Star Trek convention in 2016, with teaching her how to apply Klingon prosthetics and for giving her the knowledge and confidence she needed to cosplay as Klingon. She says, "It only took once to fall in love with T'Aror. The minute my ridges go on, I become her. It is so liberating to be so bold and brash! I go stomping around conventions trying to start fights with Romulans and yelling at the vendor that has the booth full of tribbles." In fact, she went on to compete in the Miss Klingon Empire Beauty Pageant at that year's Treklanta... and not surprisingly, she won!

Mrs. Gill is the business manager of Starbase Atlanta, a sci-fi/geek/comic e-commerce store in Lithonia. Because it's a small company, she gets to wear many hats. Her daily job runs the gamut from accounting and statistics to HR and customer service, assisting in the buying process, handling fulfillment and photographing the inventory, just to name a few of her responsibilities. She says, "I stay busy, but I love it!" She is also the Director of Fulfillment for Axanar Productions in Lawrenceville.

Mrs. Gill joined the Treklanta team as a volunteer for our Convention Operations staff in 2016, then Technical Operations in 2017, and then Guest Transportation & Services in 2018. We are delighted that she has accepted the position of Director of Technical Operations for 2019.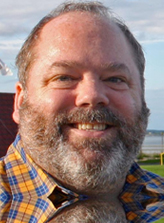 Kelly Hilliard
Director of Guest Transportation

Kelly Hilliard has been a Star Trek fan and member of STARFLEET International (SFI) for more than thirty years and has served aboard the USS Republic NCC-1371 in Atlanta for most of them, from 1988 to 2006 and again since 2013, including four years as Commanding Officer (1992-96). From 2007 to 2012, he was a member of the USS Atlanta NCC-79434, an offshoot chapter of the Republic. After six years, the Atlanta and the Republic reunited as a single ship. During Admiral Hilliard's three decades of SFI membership, he has also served as Region 2 Zone 2 Coordinator (1992-94), Region 2 Vice Regional Coordinator (1995) and Region 2 Regional Coordinator (1995-99). Additionally, he served as chairman of the SFI International Conference, hosted by Dragon*Con, in 1995, then created the Region 2 Summit, for which he served as chairman for the first five years, from 1996 through 2000. He received the Region 2 Member of the Year award in 1994 and the USS Republic Member of the Year award in 2014.

Outside of STARFLEET, Admiral Hilliard helped establish Starfleet Atlanta and Trek Atlanta (networks of local fan clubs) in the early 1990s and has served on panels at the Atlanta Fantasy Fair, Dixie-Trek, Dragon*Con and Treklanta. He previously served Treklanta as a volunteer on our Guest Transportation & Services staff in 2013 and Gaming staff in 2015. He returns to the Treklanta team as Director of Transportation in 2019.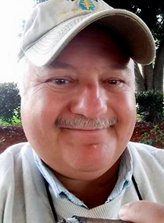 Dale Simpson
Director of Guest Services

Dale Simpson is no stranger to the Star Trek fan community, having attending Dixie-Trek in the 1980s, DragonCon's Trek Track in the 2010s and most recently, working at Ares Studios with the Axanar Productions team. He attended Treklanta in 2018 and felt right at home with the wonderful fan atmosphere. Mr. Simpson also was a member of the USS Republic NCC-1371 in 1988-89 and, after a leave of absence punctuated by two children and multiple trips overseas in several non-permissive environments, is back as a member of the Republic once again.

Mr. Simpson has experience as an Operations planner in the military and enjoys coordinating activities and events in the 82nd Airborne Division Association and the Special Forces Association, having a Life Membership in both organizations. He enjoys watching a plan come together and is appreciative of the comraderie of science fiction and Star Trek fans. His interests include travel, reading, movies and studying historical events and locations.

Mr. Simpson joined Treklanta as Director of Guest Services in 2019.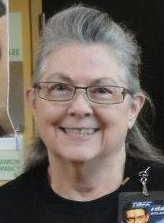 Vicki Greve
Director of Security

Vicki Greve was 14 in 1966 when she first viewed Captain Kirk, Mr. Spock and Dr. McCoy on the original Star Trek TV series and heard William Shatner utter, "Space... the final frontier. These are the voyages of the starship Enterprise. Its five-year mission: to explore strange new worlds, to seek out new life and new civilizations, to boldly go where no man has gone before." Since then, she has enjoyed every incarnation of Star Trek that's been on regular television. Her love of Star Trek led to other likes of most things space, including NASA, and sci-fi, including Doctor Who, Battlestar Galactica, Firefly and The Orville.

Mrs. Greve and her husband Gaylen enjoy attending conventions and have volunteered at every Treklanta in its nine-year history. She's a member of the USS Republic NCC-1371, the Klingon Assault Group (KAG), and is affiliated with the Klingon ship Predator, where she holds the position of Medical Officer and was recently given the honorific of vestai. Mrs. Greve has also volunteered in the Brittrack at Dragon*Con and been on several panels.

After serving as a volunteer in Security for the last couple of years, Mrs. Greve was appointed Director of Security in 2019.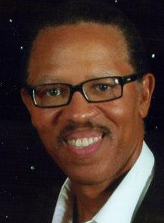 Marc B. Lee
Director of Main Programming Track Operations

Marc B. Lee has 35 years of convention experience including international show hosting, contract negotiations, convention organization and auctioneering. He is one of the pro moderators for Atlanta's world-renowned Dragon Con and has worked in the development and execution of events such as Megacon, Tampa Bay Comic Con, Dallas Fan Expo, FedCon in Germany, Wizard World, Star Wars Celebration, Star Trek's Platinum Anniversary Convention in Seattle, James Doohan's final convention appearance event and his Hollywood Walk of Fame ceremony.

Mr. Lee has worked with or experienced all of the big-name shows and hopes to make Treklanta and the folks who organze it one of his deeply respected friends. He has a talent as a crowd-pleaser and has a personal relationship with the majority of the Trek actors across the series. Knowing that the average fan spends a lot of money to attend events such as Treklanta, Mr. Lee's ultimate goal is to keep them smiling as they head out for their homes.

Mr. Lee is also an ambassador for Celestis, a company that provides final wishes to those wanting a sample of their cremated remains launched into space. Astronaut Gordon Cooper, Timothy Leary, James Doohan, Majel Barrett Roddenberry and Gene Roddenberry, and numerous NASA scientists have all launched on past missions, and more remains are due to be launched into deep space next year.

Mr. Lee joined Treklanta as Director of Main Programming Track Operations in 2018 for the 2019 convention.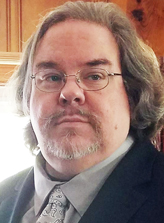 Chris Jones
Director of Auxiliary Programming Track Operations

Chris Jones was born an "Air Force brat" at Myrtle Beach Air Force Base in Myrtle Beach, South Carolina. He has been a Star Trek fan since the late '70s, having enjoyed both the original series and the animated series as a kid in Warner Robins, Georgia (living that Air Force family life). In celebration of his love for Star Trek and other science fiction and fantasy stories, Mr. Jones created The NerdBliss Podcast in March 2017. The NerdBliss Podcast now has over 100 episodes and is still going strong.

Mr. Jones joined Treklanta as Director of Auxiliary Programming Track Operations in 2018. If you have any questions or needs regarding Auxiliary Programming, please do not hesitate to reach out to him!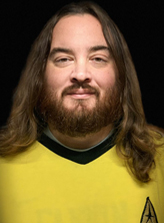 Lee Johnson
Director of Region 2 Summit Programming

Lee Johnson is one the founding members and the first commanding officer of the USS Appalachia, the northernmost chapter of STARFLEET International in Georgia. As a lifelong Star Trek fan, Mr. Johnson has been involved in conventions, summits and Star Trek LARPing for many years. As an artist, writer and teacher, he is very proud to be running the Region 2 Summit Programming track as a member of the Treklanta team.

Mr. Johnson joined Treklanta as Director of Region 2 Summit Programming in 2018 for the 2019 convention.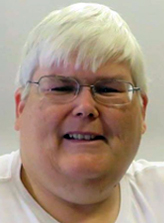 Mike Henigan
Charity Auction Director

Mike Henigan has been a Star Trek and science fiction fan since 1966 and a member of STARFLEET International (SFI) for over 30 years. He has served as a charter member of several ships in Maine and Georgia and on both Regional and SFI staffs. He has also served on staff and as a panel speaker at science fiction and Star Trek conventions in the East, South and Midwest and now serves as a Director at WHOlanta, MomoCon, CONjuration, Treklanta and SphinxCon.

Admiral Henigan has served aboard the USS Republic NCC-1371 in Atlanta twice over the course of the last twenty-five years, from 1995 to 2006 and again since 2013, including one year as Commanding Officer (1998). From 2007 to 2012, he was the Commanding Officer of the USS Atlanta NCC-79434, an offshoot chapter of the Republic. After six years, the Atlanta and the Republic reunited as a single ship and Admiral Henigan served as Executive Officer for the next four years (2013-16). During that time, he also served as SFI Region 2 Shakedown Operations Director for many years. In 2013, he received the USS Republic's prestigious Member of the Year award.

Admiral Henigan is passionate about working within the local community and is a staff person at the Intown Food Pantry. He works there most every Saturday and runs many food drives and auctions to raise both food and funds for the pantry. The Intown Food Pantry is Treklanta's designated charity for 2019.

Admiral Henigan previously served Treklanta as Gaming Room Director from 2011 to 2017 and is pleased to bring his passion for community service to the convention as Charity Auction Director for 2019.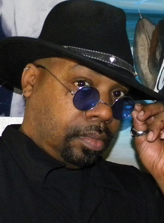 Dimitri Walker
Director of Artists Alley

Born and raised in Atlanta, Dimitri Walker is a simple artist at heart. Brush, paint and canvas are his tools. He has been a portrait artist since 1983, primarily graphite (pencil). In 1994, Mr. Walker began to paint with oils and acrylics. He also took a job picture framing to be near the art world. He continued to learn and became a Master Certified Framer. In 2005, at 40 years old, Mr. Walker went to college and earned a Bachelors of Fine Art. In the spring of 2012, while teaching a drawing class at a local art gallery, a student/friend who took his class to learn to draw the TARDIS better, said to him, "Dimitri, I know you watch and love all the same shows and movies I do. Supernatural, Star Trek, Doctor Who, Star Wars, Firefly and all the comic book movies. I have been to your web site. Why don't you have any Fan Art?" Mr. Walker replied, "What's 'Fan Art'?"

And the rest is history.

Mr. Walker was a Guest Artist at Treklanta in 2015 and 2016 and joined the convention as Director of Artists Alley in 2017. Visit his web site at Paintings by Dimitri Walker.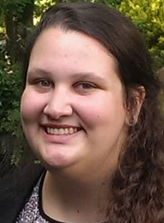 Jenilee Trew
Director of Gaming

Jenilee Trew is a healthcare analyst in Atlanta with a passion for all things science fiction. She is a member of the USS Republic NCC-1371 and an avid gamer who has previously served as a gaming staff volunteer at Treklanta. Ms. Trew joined Treklanta as Director of Gaming in 2018 for the 2019 convention.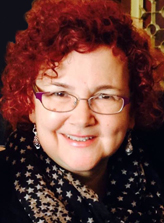 Cindy MacLeod
Director of Dealer Relations

Cindy MacLeod is one of three co-founders of AnachroCon, the very successful alternate history (a.k.a. "steampunk") convention launched in Atlanta in 2009, and currently serves as their Director of Vendor Relations. She was also one of the creators of Dragon*Con's Alternate History Track, and served as the Track Director from 2009 to 2011. Mrs. MacLeod's published works include one full-length novel, Some Unforeseen Event, and two steampunk-based short stories, "The Big Golden Apple" and "The Clockwork Cockroaches of Thelema," published in Dreams of Steam 2: Of Bolts and Brass and Dreams of Steam 4: Gizmos, respectively.

Mrs. MacLeod is an accomplished cosplayer with unparalleled taste in cosplay fashion. She has fond memories of watching the original Star Trek series on a black-and-white console TV in the late 1960s and cosplaying Star Trek before she was even in kindergarten.

Mrs. MacLeod joined Treklanta as Director of Dealer Relations in 2017.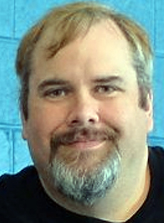 Mike Brown
Con Suite Director

Born in the mountains of Tennessee, Mike Brown moved to Mississippi at a young age. There, he found the first of many fantasy worlds in the writings of C. S. Lewis and J. R. R. Tolkien. These escapes from the normalcy of life in southern Mississippi were a welcome part of his education. More worlds were to follow, from Herbert's Dune series to The Wheel of Time and beyond. As far as a love for science fiction, at the age of four, he became enamored with Automan and The Greatest American Hero, followed closely by the cartoons of Spider-Man and, of course, Star Wars. However, it was not until high school that he was introduced to what would become the tipping point in his education in science fiction: (the original) Star Trek. This intrigued the young man, as he found the reactions of normal people against the unknown as commentary on society. Star Trek would continue to play an important aspect in Mr. Brown's life going forward.

Currently, Mr. Brown is the commanding officer of the USS Neptune, the chapter of STARFLEET International based in Biloxi, Mississippi, and the bortaS Amar of the Imperial Klingon Forces and Klingon Assault Group.

Mr. Brown joined Treklanta as Con Suite Director in 2018 for the 2019 convention.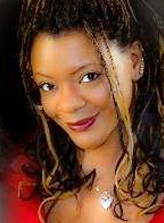 Aaron-Michael Hall
Director of Social Media & Press Relations

Aaron-Michael Hall is an award-winning author who writes diverse epic fantasy with an edge and science fantasy romance. Since August 2015, Ms. Hall has published six novels in her Nazil series through Xtabyren Publishing, including The Rise of Nazil, Seed of Scorn, Piercing the Darkness, Rites of Heirdron, Orbs of Trenihgea and Kurintor Nyusi. Her debut novel, The Rise of Nazil, earned a Readers' Favorite award in 2017.

Ms. Hall has always loved languages. That love seeped into the pages of the Nazil series with the Mehlonii language. Along with complex, intriguing characters, multilayered plots, new species, deities, and creatures, the Mehlonii language adds that fantastical element missing from most modern epic fantasy. You can listen to samples of the spoken Mehlonii language on the website's Mehlonii page.

Ms. Hall's next four novels, Tamesa, The Epic Fantasies Keepers of Nine, Triplex Spires of Isabis and Blood of Oisin, are coming soon.

Ms. Hall joined Treklanta as Director of Social Media & Press Relations in 2018 for the 2019 convention.