Guests of Honor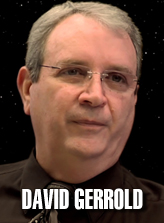 David Gerrold
David Gerrold is a classic science fiction writer that will go down in history as having created some of the most popular and redefining scripts, books and short stories in the genre. He is the author of over 50 books, hundreds of articles and columns, and over a dozen television episodes, but is best known to Star Trek fans as the author of the iconic original series episode "The Trouble with Tribbles;" its sequel, the animated series episode "More Tribbles, More Troubles;" and the nonfiction books The World of Star Trek, a behind-the-scenes reference and interview book, and The Trouble with Tribbles, detailing his experiences in the production of that episode. He also co-wrote (with Oliver Crawford) the original series episode "The Cloud Minders," and wrote the animated series episode "Bem," the Star Trek paperback novel The Galactic Whirlpool and the novelization of the Star Trek: The Next Generation series premiere episode "Encounter at Farpoint." Gerrold was also a story editor for The Next Generation during its first season and helped write the series' "Writers Bible."

Onscreen, Gerrold provided the voice for Em/3/Green in the animated series episode "The Jihad" and appeared as an extra in Star Trek: The Motion Picture and the Star Trek: Deep Space Nine episode "Trials and Tribble-ations."

Gerrold also wrote and directed "Blood and Fire," a two-part episode of the independent Star Trek fan film series Star Trek: New Voyages. The story had originally been submitted to Star Trek: The Next Generation twenty years earlier but was rejected due to its controversial subject matter and characterizations.

Additional TV writing credits include episodes from Babylon 5 ("Believers"), The Twilight Zone ("A Day in Beaumont" and "A Saucer of Loneliness"), Land of the Lost ("Cha-Ka," "The Sleestak God," "Hurricane," "Possession" and "Circle"), Tales from the Darkside ("Levitation" and "If the Shoes Fit"), Logan's Run ("Man Out of Time") and others. Gerrold's novels include When HARLIE Was One, The Man Who Folded Himself, The War Against the Chtorr septology, the Star Wolf trilogy, the Dingilliad young adult trilogy, the Trackers duology and many more sci-fi classics.

The autobiographical tale of his son's adoption, The Martian Child, won the Hugo and Nebula awards for Best Novelette of the Year and was the basis for the 2007 movie, Martian Child, starring John Cusack, Amanda Peet and Joan Cusack.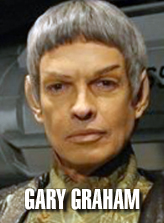 Gary Graham
Gary Graham played two roles in Star Trek: the Ocampa Tanis in the Star Trek: Voyager episode "Cold Fire" and the Vulcan ambassador Soval in eleven episodes of Star Trek: Enterprise, including "Broken Bow," "Shadows of P'Jem," "Shockwave, Part II," "Cease Fire," "The Expanse," "Twilight," "Home," "The Forge," "Awakening," "Kir'Shara" and "Terra Prime." He reprised his role as Soval in the independent Star Trek fan film Prelude to Axanar and also played Ragnar in the fan films Star Trek: Of Gods and Men and Star Trek: Renegades.

Beyond the realm of Star Trek, Graham is probably best known for playing Matt Sikes in the television series Alien Nation and a recurring role on the television series M.A.N.T.I.S. His feature films include Lost on Paradise Island, Hardcore, The Hollywood Knights, All the Right Moves, The Arrogant, The Last Warrior, Robot Jox, Man Trouble, Necronomicon: Book of the Dead, Flight of the Dove, To Die Quietly, Steel, Running Woman, Siren, Plugged, Mistaken Identity, InAlienable, Quantum Quest: A Cassini Odyssey, Dreams Awake and Action Hero.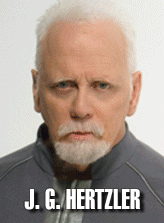 J. G. Hertzler
John Garman "J. G." Hertzler
, from Savannah, Georgia, has portrayed many different roles on several
Star Trek
series. He is one of only five actors to play seven or more different characters in the
Star Trek
franchise (the others are Jeffrey Combs, Randy Oglesby, Vaughn Armstrong and Thomas Kopache). Hertzler's best-known role is Martok, whom he played for four seasons on
Star Trek: Deep Space Nine
. He also played the Vulcan Captain, Roy Ritterhouse and Laas in the
Star Trek: Deep Space Nine
episodes "Emissary," "Far Beyond the Stars" and "Chimera," respectively; the Hirogen Hunter in the
Star Trek: Voyager
episode "Tsunkatse;" and Advocate Kolos and the Klingon Captain in the
Star Trek: Enterprise
episodes "Judgment" and "Borderland," respectively. He also played Koval in the 2007
Star Trek
fan film
Star Trek: Of Gods and Men
and Admiral Samuel Travis in the 2014 award-winning
Star Trek
fan film
Prelude to Axanar
.
In addition, Hertzler has provided voiceover roles on several
Star Trek
computer games, including
Star Trek
: Armada and
Star Trek
: Armada II as the voice of Martok. He also wrote the continuation of that character's story in
The Left Hand of Destiny
novel with Jeffrey Lang.

Hertzler made his film debut in the 1978 independent horror film
The Redeemer: Son of Satan!
, then appeared in the Academy Award-nominated film
...And Justice for All
. In the 1970s and 1980s, however, he worked primarily on stage, including a stint on Broadway in an adaptation of the Greek tragedy
The Bacchae
.
One of Hertzler's first major television roles was a guest spot in the 1990
Quantum Leap
episode "Sea Bride - June 3, 1954." He then became a regular on the 1990s series
Zorro
, playing Alcalde Ignacio de Soto during the show's third and fourth seasons. He has since guest-starred on such shows as
The Adventures of Brisco Country Jr.
;
Diagnosis Murder
;
Dr. Quinn, Medicine Woman
;
Seinfeld
;
Lois & Clark: The New Adventures of Superman
;
Charmed
;
Roswell
; and
Touched by an Angel
. Hertzler had a recurring role as a gallery owner on the HBO series
Six Feet Under
. His other TV credits include the role of Black Dog in the 1994 family-oriented fantasy TV movie
Treasure Island: The Adventure Begins
, as well as roles in the 1996 mini-series
Innocent Victims
and the biographical TV movie
Pirates of Silicon Valley
. In addition to his film and television work, Hertzler has supplied his voice to a number of video games, in addition to the
Star Trek
games mentioned above. He and his
Deep Space Nine
co-star Armin Shimerman both had voiceover roles in the 2007 computer game BioShock. More recently, Hertzler voiced Captain Benjamin Mathius in the computer game Dead Space.
In November 2013, he was elected to the town board of Ulysses, New York, a suburb of Ithaca, twenty minutes south of a town called Romulus. He has been residing in Trumansburg, New York, and worked for a time as a theater and film department adjunct professor at Cornell University.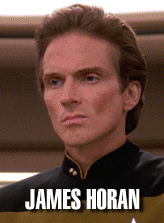 James Horan
James Horan has played various characters in four different Star Trek series: as Jo'Bril in the Star Trek: The Next Generation episode "Suspicions" and as Lieutenant Barnaby in the Next Generation episode "Descent, Part II;" as Ikat'ika in the Star Trek: Deep Space Nine episodes "In Purgatory's Shadow" and "By Inferno's Light;" as Tosin in the Star Trek: Voyager episode "Fair Trade;" and as a "Humanoid Figure" in the Star Trek: Enterprise episodes "Broken Bow," "Cold Front," "Shockwave," "Shockwave, Part II" and "The Expanse." In addition, he lent his voice to the video games Star Trek: Klingon Academy and Star Trek: Starfleet Command III. He is a veteran television soap opera actor, having starred in Guiding Light, Another World, General Hospital, All My Children and The Young and the Restless.

Horan is well-known for his guest appearance on the hit science fiction television series Highlander as the evil Immortal named Grayson in the first-season episode "Band of Brothers." He had a recurring role on Zorro and also made guest appearances on Baywatch, Melrose Place, Walker, Texas Ranger, Charmed and Lost.

In 1994, Horan co-starred with Louise Fletcher in the made-for-television movie The Haunting of Seacliff Inn. His film credits include Chattanooga Choo Choo, Scanner Cop, Counter Measures and the epic Gods and Generals.

Currently, Horan mostly supplies voices for video games, including The Hobbit (as Smaug), Ghost Recon, Freelancer, Star Wars: Knights of the Old Republic, Everquest II, Warhammer 40,000: Dawn of War II and its expansion packs Chaos Rising and Retribution. He also has a recurring role as Wheeljack on Transformers: Prime.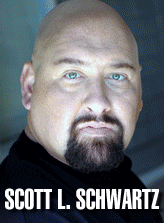 Scott L. Schwartz
Scott L. Schwartz is an actor and stunt performer from Philadelphia, Pennsylvania, who played an Alpha Hirogen in the Star Trek: Voyager episode "Prey," an Orion Guard in the Star Trek: Enterprise episode "Borderland," and a Terran marauder in two episodes of Star Trek: Deep Space Nine. He is probably most often recognized for his role as Bruiser in the feature films Ocean's 11, Ocean's 12 and Ocean's 13, but he has also appeared in such big-budget films as Spider-Man, The Scorpion King, Starsky & Hutch and Fun with Dick and Jane. His recent television credits include playing Boris on three episodes of Alibi Boys, Big Guard on Castle and Huge Bouncer on The Mentalist. Schwartz is also the writer, director and producer of the action crime drama feature film Changing Hands.

From the late 1970s until the early 1990s, Schwartz was a professional wrestler known as "The Israeli Commando." Standing somewhere between 6' 8" and 6' 10" (depending on which web site you're reading), he is easy to spot in a crowd.
Featured Guests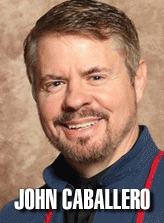 John Caballero
John Caballero is a Florida native whose family moved to Florida in the late 1890s to work on the Flagler Railroad. His grandfather, Kenneth Oscar Morgan, was a navigation and flight instructor for the U.S. Navy and Pan American World Airways in the 1940s. This is where Ken and his wife Harriet became close friends with Gene Roddenberry. Caballero grew up hearing stories about in-flight occurrences (losing engines, doors coming open and, yes, UFOs) and Star Trek.

This piqued his interest in science fiction and technology. Caballero has always enjoyed the diverse cultures and engaging stories of Star Trek. At the age of 6, he began building electronic kits trying to emulate technology of the future. Keeping in line with his interest in technology, in 1989, he started his career in IT as a main frame systems operator. Also in 1989, Caballero earned his Federal Communications Amateur Technician Radio License and started work in electronic circuit prototyping and construction and built a system that allowed him to talk with the Russian Mir space station.

In 1994, Caballero joined IBM and served as one of their senior field engineers, even working on satellite communications systems supporting the launch of the space shuttles. He left IBM in 2002 but has continued in IT and is now a Director of Information Technology and Internet Security. He uses his skills and interests contributing to and supporting multiple Star Trek and film enterprises.

In 2013, Caballero started assisting with the independent Star Trek fan film Star Trek: Horizon. That led to his participation with the Star Trek fan film "Prelude to Axanar," the hardcover book These Are the Voyages: TOS, Season Three, the ebook Star Trek: The Next Generation: Pirates Cove, the audio drama Starship Excelsior, the sci-fi fan films Renegades: "The Requiem: Part 1" and "Part 2," the premiere Blade of Honor episode "Frying Pan," and the feature films The Assassin's Apprentice, Runaway and multiple others.

Caballero has enjoyed working in multiple roles (producer, marketing/fan engagement, fundraiser, technical advisor, actor, production assistant, props, grip, gaffer, etc.) and is eagerly continuing his involvement in Star Trek, sci-fi and other film productions. He believes in and supports independent and fan productions. "The number of extremely talented filmmakers and actors is incredible." As science fiction of years past has become the science fact of today, Caballero feels the dreamers of today are paving the path to the future.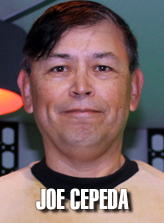 Joe Cepeda
Joe Cepeda is the creator and executive producer of Star Trek Natures Hunger, in which he also plays the role of Captain Ramses. A retired Army officer with a passion for filmmaking and writing, he attended the Art Institute of Atlanta to improve his filmmaking skills. His first published sci-fi work (as Jose E. Cepeda) was Ace Rango: Bedtime Stories Are So Boring, available on the Internet in both printed and audio story format.

The 2009 Star Trek movie reboot inspired Cepeda to try his hand at making fan-made films, creating the Star Trek Natures Hunger series. He has posted over 28 films on YouTube. He started making films as a teenager, but it wasn't until the dawn of digital technology that he was finally able to make the films of his dreams. Cepeda has been making fan films for seven years now and he continues to improve with new costumes, props and sets that he builds himself. He's home-based in the metro Atlanta area and is always looking for actors and crew. Who knows... perhaps you might end up in one of his future productions!

This will be Cepeda's third year at Treklanta and he looks forward to the fellowship and fun.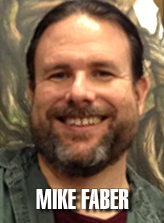 Mike Faber
The Earth Station One (ESO) Network is the podcast network of shows that celebrates all things pop culture, sci-fi and fantasy, comics and much, much more. Mike Faber is the guy who kicked off this eccentric podcast. After years of listening to various comic book, sci-fi, music and Doctor Who-themed podcasts, he thought, why the heck couldn't he start a podcast? It was then that he researched the technologies behind podcasting, asked advice from various resources, and put all of his favorite themes into a single show: Earth Station One, born on April 6, 2010. Faber has been an avid comic book reader since 1971 when, at the tender age of 4, his grandmother started him down a road that shaped his young life for many years to come. He eventually expanded his horizons into the world of sci-fi and fantasy, becoming a student of much and an expert of all. His career goal of becoming a cartoonist never took off, so instead, he worked at various comic shops, movie theaters and radio stations after college, until he settled in the IT field as a user interface designer. He's a man of many concepts, constantly coming up with hare-brained ideas and never really knowing when to stop. That's probably a good thing for ESO and its growing audience!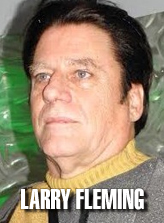 Larry Fleming
Larry Fleming has enjoyed films and filmmaking since he was a small boy. He went to West Hollywood Elementary School and played with other kids of stars (his dad was a professional baseball player). The acting bug he acquired then would influence him the rest of his life. Throughout his diverse career, which has taken him into many other fields, he has always returned to his roots. When he moved to Georgia, it appeared his work would slow down, or so it seemed. When Georgia put into place the best tax laws in the country for filmmaking, Atlanta became a thriving capitol of film and TV.

Although much of his work is in production, Fleming always wants to get in front of the camera—that infamous Hitchcock moment. Knowing both sides of the camera is always good for anyone involved in filmmaking. His current pleasure is in his involvement with various independent Star Trek fan films. He has played Captain Sam Murdock in Star Trek: Natures Hunger, K'Lell in Starship Tristan "The Chronicles of Lanclos," Knott in Starship Tristan "Be Careful What You Wish For," a crew member in Starship Farragut "The Crossing" and Trek Isolation "Out of the Fire," and Lt. Commander Atticus Lane in Exeter Trek "Our Dearest Blood."

When he is not working on a film, Fleming loves to cosplay. If done right, cosplay is like immersion theater. He has always been very active and has a number of awards for his work, including a Black Belt in Tae Kwondo. His onstage fight tactics have him playing the heavy if he is a bad guy or a cop if he is on the side of good. As an NRA instructor for a number of years, his firearm safety makes him an asset on any set that uses guns.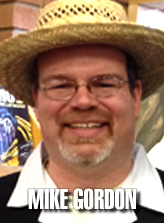 Mike Gordon
The Earth Station One (ESO) Network is the podcast network of shows that celebrates all things pop culture, sci-fi and fantasy, comics and much, much more. Its cohost is Mike Gordon, who logs numerous hours on a variety of geek-related projects. He is the chief editor and publisher of New Legend Comics and the writer and creator of Tiki Zombie. His first published book was The Untold Origins of Invisible Scarlet O'Neil and he continues to work with Russ Stamm on all projects concerning the classic character. He is the co-founder of ComicBookTrailers.com, a site created to help promote comic-related projects. He also is an aficionado of escapism of all kinds and is a skilled cinephile, TV junkie and comic fanboy. For more info, check out newlegendmike.com.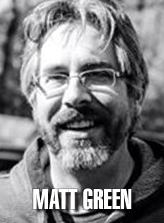 Matt Green
For over two decades, Matt Green has been one of the southeast's most active filmmakers. Creating creature, makeup and physical effects on a multitude of projects and well-known films, as well as directing over seven films, Green has helped other filmmakers produce and coordinate their own films as well as motivating many of his past students to follow their dreams of a career in the motion picture industry.

Having worked with several industry leaders such as producer/director Chris Moore (American Pie, Project Greenlight), writer/director/actor Dwayne Whitaker (Pulp Fiction, From Dusk Till Dawn 2) and actors Bill Moseley, Tom Savini, Trent Haaga and William Sanderson, among many others, Green has learned and mastered how to incorporate big budget filmmaking techniques with low-budget scenarios.

Green is the production designer of the Star Trek fan film Star Trek: First Frontier. His duties included both set-building and constructing the studio-scale USS Enterprise filming model. As a result of the USS Enterprise model under construction, it led to him being the lead on the full-sized Mercury capsules used in the film Hidden Figures, recently nominated for three Academy Awards.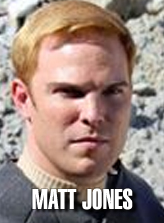 Matt Jones
Matt Jones plays Lt. Commander Ronald Tracey in the Exeter Trek series premiere, "Our Dearest Blood." He is an actor, director and musician who lives in Jacksonville, Florida, with William Mink, his boyfriend of five years, and Oz, their Cairn Terrier. He has been active in LGBTQ pride and awareness programs both in the workplace and the community.

From early childhood, Jones was taking on roles in school plays, getting comfortable performing in front large audiences. In high school, he became the vice president of the school's drama club, affording him the opportunity to both act in and direct many productions.

In 2007, Jacksonville began to host the 48 Hour Film Project, an annual short film competition that takes place all over the world. Jones co-founded a team named Somebody Call An Ambulance Productions that went on to win many awards in the competition over the coming years. Within the team, he found his role to be an actor, scriptwriter and the resident "music guy," writing scores for the films.

In 2011, Jones formed his own production group, Mentlegen Productions. Within this group, he found himself not only acting and writing music, but also directing. This has given him the ability to flex his creative muscles a little more and has been a passion project since its creation.

Jones first became involved in the Star Trek fan film scene through Starship Farragut, playing roles in "Just Passing Through" and "The Price of Anything." On the set, he met John Sims, who invited him to participate in Exeter Trek.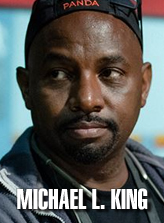 Michael L. King
Michael L. King is the creator, executive producer and star of Starship Valiant, an independent Star Trek fan film series.

A lover of science fiction and fantasy, King was inspired by all those Golden Age films and television shows, as well as the deeper meaning behind them. A visionary by nature, he became involved in creative entertainment as far back at the early 1980s, when he would create entire stories and record them on audio cassette. When it came time for his first short story, he wanted it to be more than just action and adventure, but also focus on the human condition. That story became the Starship Valiant premiere episode, "Legacy."

King's purpose is to tell stories that have a positive spin on humanity—stories that everyone can identify with, while using science fiction elements to camouflage sensitive issues. He's done that once again with "Crosses to Bear," the second episode from Starship Valiant, and he hopes that those who watch it will take something from it.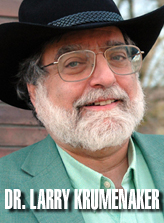 Larry Krumenaker
Dr. Larry Krumenaker is a longtime astronomy and science writer, as well as an educator and former astronomer. He currently alternates his living space between the Atlanta area and Cologne, Germany, writing books in astronomy and history (and sometimes both). His astronomical interests are stellar spectroscopy and the historical cartography of Mercury. He has been acknowledged as the discoverer of the only known microquasar in the Milky Way, known as SS433. Dr. Krumenaker has taught astronomy and other science and education courses in universities in the Atlanta area, around New York city, in Seoul and in Germany. He was the 2015 Journalist in Residence at the Heidelberg Institute for Theoretical Studies, and most recently, Guest Researcher in Physics Education at the University of Cologne, teaching about science misconceptions and public understanding of science.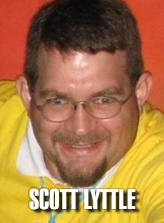 Scott Lyttle
Scott Lyttle is an Atlanta-based craftsman and builder of many things. His recent foray into movie construction, props and effects have resulted in a "best practical FX award" for the Atlanta 48-hour film challenge, construction coordinator for the independent film The Takeover, and assisting in the set construction of various sets used in the filming of the independent film Star Trek: First Frontier.

Working under the direction of Matt Green, Lyttle and Green worked on the Oscar-nominated Hidden Figures, where they built two full-sized Mercury capsules, and additional rocketry props used in the film. Lyttle and Green spent many months building a full-sized replica of the original USS Enterprise (first pilot version) as a filming model for the independent film Star Trek: First Frontier, including a detailed shuttle bay and shipwide lighting effects.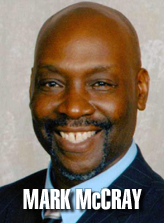 Mark McCray
Mark McCray is a senior manager of programming operations for Adult Swim, a division of Turner Broadcasting System, which offers original and acquired animated and live-action series for young adults. In this role, he oversees Adult Swim's on-air promotions and scheduling strategy. McCray is an award-winning television writer and has been in the broadcasting industry for over 18 years. He has a passion for programming strategy, animation and comic books. Prior to his work at Adult Swim, he worked as a television programmer for Cartoon Network and was a key member of the team that launched the Boomerang Network. McCray is also the author of The Best Saturdays of Our Lives, a book that chronicles the origins of competitive Saturday morning animated programming. For The Best Saturdays of Our Lives, he has been interviewed on Williams Street Swap Shop, Adult Swim's daily streaming web series, NYIT Magazine, Grumpy Old Nerds online series and iHeart Radio's The Brother Derrick Show. McCray resides in Powder Springs, Georgia, with his family. Follow him on Twitter at @MarkmcCray54 and visit his web site at www.thebestsaturdaysofourlives.com.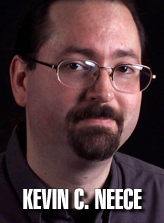 Kevin C. Neece
Kevin C. Neece is the author of the Gospel According to Star Trek series (Cascade Books) and a speaker on media, the arts and pop culture from a Christian worldview perspective. The Gospel According to Star Trek: The Original Crew (2016) is available now and The Gospel According to Star Trek: The Next Generation will be published later this year. Vist the Gospel According to Star Trek web site at gospelaccordingtostartrek.com.

Neece is also the editor of Spockology, a collection of essays on Spock and Leonard Nimoy, and most recently co-edited Science Fiction and the Abolition of Man: Finding C. S. Lewis in Sci-Fi Film and Television (Pickwick, 2017) with Mark J. Boone.

As the founder and curator of The Undiscovered Country Project, Neece has discussed Star Trek from a Christian worldview perspective since 2011. In addition to media appearances and the books mentioned above, UCP includes a blog and audio commentaries on Star Trek episodes and films. Visit the UCP web site at undiscoveredcountryproject.com.

Neece served as a contributing editor for Imaginatio et Ratio: A Journal of Theology and the Arts and his work has appeared in the book Light Shining in a Dark Place: Discovering Theology Through Film, New Identity Magazine and Patheos, among others. A former professor, Neece holds a BAS in Communication and Philosophy and an MLA in Fine Arts. He lives with his wife and son in Fort Worth, Texas. Visit his web site at kevincneece.com.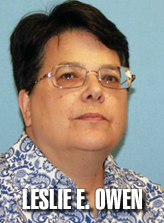 Leslie E. Owen
Leslie E. Owen is a literary agent, writer, journalist and teacher who has been a fan of Star Trek since September 8, 1966, when she was 8 years old and sitting in front of the family television in Milford, Connecticut. She started writing professionally at 16 as a sports stringer for three Connecticut newspapers, but started university as a physics major before graduating from the University of Arizona in 1980 with a degree in Creative Writing and English Literature. In her career in publishing, which has spanned three decades, she has been an agent, an editor, a director of foreign rights, an international publishing representative, a film scout, and a trade reviewer and journalist, having published articles in Publishers Weekly, The Horn Book, etc.

Owen began teaching creative writing at Duke University in 1989 and has taught various writing courses and seminars in the U.S. and Canada. Currently, she is the agent/owner of the Leslie E. Owen Literary Agency while continuing to teach high school exceptional education students. She has been blogging about the world that is Star Trek for the past three years on her web site and personal Facebook page. Her most recent speculative fiction short story, "Set in Place," was published in August in Sick Lit Magazine, and she is finishing a literary novel that has everything to do with the theater and nothing to do with Star Trek.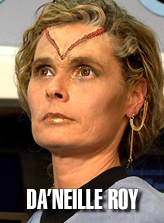 Da'Neille Roy
Born and raised in Texas, Da'Neille Roy married at 18 and moved to Oklahoma. She's been married 26 years, has three daughters, one son and a grandson. She was a stay-at-home mom until the kids were grown, and at age 42 decided to become an actor. She is known for her role on the feature film The Scent of Rain & Lightning as a police officer and as a dancer on two feature films, The Mustanger and the Lady and Starbright, both of which are to be released in 2017. Her most current film is an upcoming role as a prosecuting attorney on a film called Up Close and Personal, shooting in 2017. She also has lead and featured roles on commercials and does commercial modeling. Her passions are Tae Kwon Do (in which she is a black belt), acting, chocolate and iced coffee. Her life is God and her family!

Roy came to Starbase Studios on a whim just prior to production to audition for the role of Starship Republic's communication officer. Through an odd set of circumstances, she was offered the role of the Republic's science officer, Debrya Vr'Nai—a role she has embraced as her own.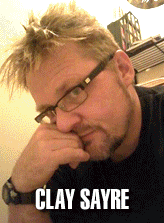 Clay Sayre
Clay Sayre is a very disturbed 52-year-old who thinks he's 25, surrounds himself with vintage toys and still plays Star Trek with his friends. He has played several parts in different fan films. He won the Best Supporting Actor award for his performance as Kor in the Star Trek: New Voyages episode "Mind-Sifter" at the Independent Star Trek Fan Films Awards in 2015. He also played the Troyian aide in "Going Boldly," the Ferengi Commander in "The Holiest Thing" and the Lazulian President in the as-yet unreleased "Torment of Destiny," all from Star Trek: New Voyages. He made a cameo as Kor in Star Trek: Eye of the Tempest as well as doing voice work for Star Trek: Valkyrie and Star Trek: Ranger.

Sayre leads a secret double life as a high school art teacher who has worked as a professional makeup/spfx makeup artist (Ghost Stories) and graphic artist. He has done sketch cards for Cryptozoic Entertainment's The Walking Dead and The Hobbit trading card sets, as well as sets for Leaf, Breygent, Cult-Stuff and Unstoppable Cards. He is also an avid collector of '60s-'70s monster stuff.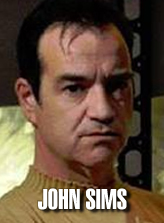 John Sims
A Star Trek fan since early childhood, John Sims is an artist, actor and the creator and star of Exeter Trek. After many years of being heavily involved in fandom and astrophilia, Sims became a volunteer with the fan film series Starship Farragut in 2009. Since then, he has helped with set constuction, wardrobe and props, as well as playing the role of Attlan Grey in Farragut's fourth episode, "Conspiracy of Innocence."

Sims has gone on to create his own fan series based in the early pilot era of Star Trek. Set aboard the USS Exeter, Captain Ellison Moorey and his crew go boldly back to the retro future. Recreating all the props and costumes and backdating the Farragut sets was a real challenge, but the end result will be well worth it. Sims' other interests incude fine scale modeling, Star Trek cosplay and vintage British sport cars.

Sims and the cast of Exeter Trek are delighted to present the world premiere of their first episode, "Our Dearest Blood," at Treklanta!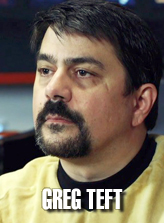 Greg Teft
Greg Teft plays Captain Nuno DaSilva in Starship Republic, "a Star Trek fan film project aimed at recapturing the excitement and morality of Gene Roddenberry's original vision." Starship Republic returns him to acting after 30 years with his first Star Trek fan film. As a child, Star Trek and other science fiction inspired his initial interest in technical drawing and early jobs as a draftsman at the Electric Boat and Bath Iron Works shipyards. Advances in computing technology eventually led him to his current career in computer science and information technology. Theatrically, Teft participated behind the scenes with his high school drama club in his hometown on the Connecticut shoreline. In the fall of 1986, he starred as Tom in The Glass Menagerie at Eastern Connecticut State University and has been longing to perform again ever since. His love of science fiction and military technology has also been an inspiration for a lifelong hobby in scale model building as well.

Teft resides in Maine with his wife, son, family and four cats and two dogs. Teft's wife Susan is also a lifelong Star Trek fan and will be participating in Starship Republic with him, creating some needed props.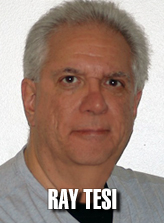 Ray Tesi
Ray Tesi heads Starship Republic, "a Star Trek fan film project aimed at recapturing the excitement and morality of Gene Roddenberry's original vision."

Tesi has been a lifelong Star Trek fan since watching the premiere on September 8, 1966, and the philosophy of Star Trek has permeated his view on life. In 1972, he and a group of friends went to what would become the first annual Star Trek convention in Manhattan. At that con, Tesi had the opportunity to meet and talk to Gene and Majel Roddenberry, and shared an elevator with Isaac Asimov. How many people can say that?

Through it all, Tesi has had the love of television and film. He has been an amateur writer for the better part of 35 years and an amateur filmmaker since long before that. When the opportunity arose to create an original Star Trek fan film production at Starbase Studios, he jumped at the chance. He has assembled a fantastic cast and crew in front of and behind the camera, and hopes that Star Trek fans everywhere will enjoy what he and his team are creating.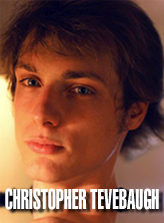 Christopher Tevebaugh
Born in Champaign, Illinois, but raised mostly among the southern United States, Christopher Tevebaugh is a narrative and documentary director living in Columbia, South Carolina. He studied Architecture and Design at the University of Louisiana at Lafayette and Media Arts at the University of South Carolina. He is known for Honor the Father (2014), Runaway Runway: The Flower the Squid and the Apology (2013) and Sazerac (2012), and is the director and co-writer of the documentary Our Star Trek: The Fifty Year Mission (2015).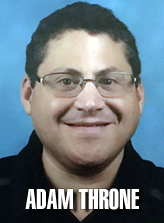 Adam Throne
Adam Throne is an Atlanta-based educator and writer/editor. He works for Fulton County Schools, where he teaches literature, creative writing and journalism. He has also taught courses in science fiction, fantasy and horror for New York City schools. He has written and edited for numerous online and print publications, including TheForce.net, DoctorWhoNews.net, Fantasy-Matters.com, SHOOTonline.com, Brandera.com and Kaplan multimedia. Throne is also the Director of the Otherworlds Track at WHOlanta, held this year from May 5-7, where he'll discuss the 30th anniversary of Star Trek: The Next Generation, among other topics. His Treklanta panel, "Star Trek as Modern Mythology," springs from his college honor's thesis and a course he's taught numerous times to various educational and religious organizations. As a lifelong Trekker, he's amassed a considerable collection of Star Trek comics, lore and convention stories, and is thrilled that his own children have discovered Star Trek through the joys of repeatedly watching Tribbles fall on Captain Kirk in crystal-clear Blu-ray.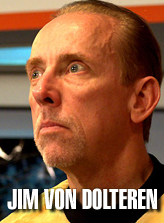 Jim Von Dolteren
Jim Von Dolteren is a native resident of Florida—Tampa, to be exact. Growing up there, he was introduced to Star Trek reruns on a local station in the early '70s and the lifelong love affair with Star Trek was set in motion. He has always enjoyed performing on stage and in front of the camera. From his early childhood making stop-motion Super 8 films to performing as a magician on local public television to acting in elementary and high school plays, he has enjoyed his opportunities to invoke reaction from the audience. In mid-2015, Von Dolteren got involved with several Trek fan films, including Star Trek: Raven and His Name Is Mudd. Then, after "interviewing" with the associate producer, Vance Major, and with the blessing of executive producer Ray Tesi, Von Dolteren was offered the role of Captain Terrance St. James in Starship Republic.

Von Dolteren now lives in Iowa and is married to a lovely woman, Joanne, who's still tolerant and supportive of his allegiance to all things Trek (even after 21 years of marriage). His two children, Amanda and Brandon, just shake their heads and smile. Like Joanne, they are very positive and encouraging.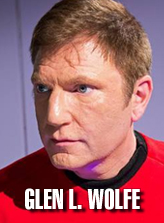 Glen L. Wolfe
Glen L. Wolfe is a biomedical engineer and Star Trek fan who has been involved with many fan films through the years in a wide variety of ways.

Wolfe wrote, directed, executive-produced and acted in The Federation Files episode "His Name Is Mudd." Additional acting credits include Star Trek: Secret Voyage (as a Gondea Warrior in "Rise of the Gongdea"), Star Trek Continues (as Ops Technician in "Fairest of Them All"), Star Trek: Temporal Anomaly (as Lt. Glen Wolfe), Star Trek: Renegades (as Muscular Prisoner in "Pilot"), Star Trek: New Voyages (as an extra in "Mind-Sifter" and "The Holiest Thing"), Starship Valiant (as Transporter Technician in "Crosses to Bear") and Star Trek: Equinox (as Transporter Chief Guy Wolfe in "The Night of Time").

Wolfe also served as producer for Star Trek: Secret Voyage ("Rise of the Gongdea"), associate producer for Star Trek Continues ("Fairest of Them All," "The White Iris" and "Divided We Stand"), contributing producer for Star Trek: New Voyages ("Mind-Sifter" and "The Holiest Thing"), line producer for Star Trek: Equinox ("The Night of Time") and executive producer for Star Trek: Deception, Star Trek: Temporal Anomaly, Star Trek: Horizon and Star Trek: Ambush.

Wolfe has also contributed to these projects in various other roles, including property master, set director, set decorator, animatronics, construction grip, camera operator, costumer, wardrobe supervisor and practical effects. Currently, he is involved with moving the Starbase Studios sets from Oklahoma to Arkansas. Along with Dan Reynolds, Scott Johnson and Kent Edwards, he is reorganizing the management and day-to-day operations of the studio.
Guest Performers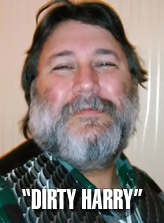 "Dirty Harry"
"Dirty Harry" (a.k.a. Hendry Betts III) is the host of Dirty Harry's Karaoke Cantina. After two very popular karaoke shows at Treklanta in 2015 and 2016, we are pleased to welcome him back for yet another evening of karaoke entertainment.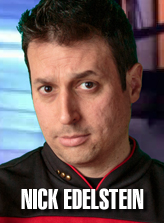 Nick Edelstein
Nick Edelstein is an award-winning multi-instrumentalist who has made his living through many avenues in the music industry. Born in central Florida with a highly gifted ear, Edelstein developed a love of music and NASA by the age of 4. Now a licensed BMI songwriter, his work has been featured in video games, indie films, YouTube videos and on TV and FM radio worldwide. Edelstein's latest album, Hobbies and Games, explores life through the eyes of a guitar-slinging Star Trek Starfleet Commander and features fan favorites "Rolling for Crits" and "Lego Love" from his Filk Track debut at Dragon Con 2016.

As a performing and recording artist, Edelstein has entertained thousands of audiences alongside many international talents, including Grammy Award winners and nominees. His musical theatre credits include guitarist in Joseph (two runs), Hair, Grease and a critically acclaimed production of Avenue Q under music director Renée Clark. He has produced numerous albums and played on dozens more, and engineered the Music Junkies podcast produced by Shawn Williams (WNNX 99.1 FM a.k.a. 99X/Q100) from 2006-07.

Edelstein is a member of The Recording Academy, is endorsed by Holland Guitars, and serves on the boards of Lauda Musicam and Judaic Mosaic.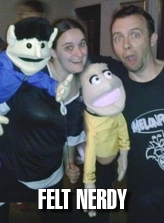 Felt Nerdy
Felt Nerdy is the Atlanta-based husband and wife puppetry performance team of Veronica and Charles Bramlett. After three very popular puppet shows at Treklanta in 2014, 2015 and 2016, we are pleased to welcome them back for another highly entertaining show in 2017.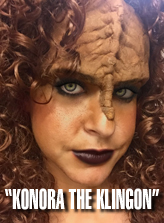 "Konora the Klingon"
"Konora the Klingon" (a.k.a. Hannah Hoyt) is the first Earth-based Klingon opera singer. She is dedicated to exposing humans to the true beauty of the Klingon operatic voice by performing as an entertainer at Star Trek conventions. She started her career as a singer when she was very young, singing in childrens' choirs. When she was 14, her choir was chosen with much honor to sing in the grand opera. "Konora" trained at 15 and 16 with the Royal Shakespeare Company, who continue to bring the great Klingon dramas to Earth audiences. After graduating with honors in high school, she began undergraduate studies at Berklee College of Music. In 2006, she was nominated in the Creative Loafing theater awards as Best Supporting Actress in a Drama and Best Newcomer of the Year. Since then, "Konora" has added her voice to the many distinguished singers of Klingon opera while pursuing her vocal studies. She is currently working on her latest album and putting together her 2017 performance tour. In her spare time, she records operatic repertoire in the original Klingon and brings the genre of Klingon pop to her peers.

Konora won Honorable Mention in the 2012 Miss Star Trek Universe Beauty Pageant at Dragon*Con and won the Miss Star Trek Universe title in 2015. She hopes to one day be honored with the title of Miss Klingon Empire. From the seductive Carmen to the passionate Tosca and the formidable "Queen of the Night's Aria" from The Magic Flute, listen to selections from her album Arias from Grand Opera in Klingon on her web site here.
Guest Artists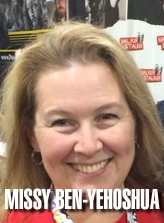 Missy Ben-Yehoshua
Missy Ben-Yehoshua is a self-taught, mixed media artist living in Atlanta, Georgia, focusing on handcrafted fiber art and jewelry. She is best known for her wide variety of fabric themes and large assortment of awareness ribbon colors. Creating and helping others are Ben-Yehoshua's passions and she's found a way to do both. With every handmade creation sold, she donates to Alzheimer's or cancer charities.

Treklanta is pleased to welcome Missy Ben-Yehoshua to her first Treklanta Artists Alley in 2017.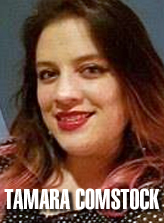 Tamara Comstock
Tamara Comstock graduated in 2007 from the Savannah College of Art and Design with a BFA in Painting. After five years pretending to be a normal adult, she quit her job in banking and became a full-time artist and maker. Her life revolves around art and cosplay; she is a member of ColumbusMakesIT (a makerspace), the Atlanta Ghostbusters and the Columbus Artists Guild, and has recently been selected as an artist for Zoo Atlanta's Art Gone Wild fundraiser. Comstock also loves makeup and designing her own costumes and enjoys dressing up and going to themed parties and conventions. She is a firm believer that art makes everything better, and also obsesses over Doctor Who, live music and glitter.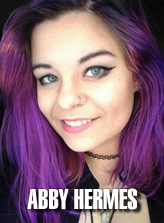 Abby Hermes
Based in Georgia, Abby Hermes is an artistic chameleon who specializes in a wide variety of art forms. After starting her first art-based business at age 11, Hermes has continued to explore and create art with any material she can get her hands on (digital illustration, traditional landscapes, portraits and special effects makeup, to name a few). Now, 13 years later, she continues using her artistic passion with freelancing and teaching art at Kennesaw State University.

Treklanta is pleased to welcome Abby Hermes to her first Treklanta Artists Alley in 2017.
Betty Liao
Betty Liao graduated from the Savannah College of Art and Design with a BFA in sequential art. She specializes in digital painting and illustration and is a background designer at Bento Box Entertainment, where she has worked on 2D assets for indie games.

Treklanta is pleased to welcome Betty Liao to her first Treklanta Artists Alley in 2017.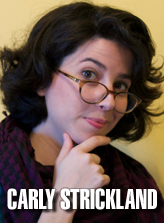 Carly Strickland
Carly Strickland is a digital illustrator and book designer based in Birmingham, Alabama, and her favorite word is awesome. She can do your taxes, is a Ravenclaw, has two cats and loves really soft clothes. She always tries to keep in mind that Captain Kirk will always, always, save the Enterprise, a planet, his weekly love interest, some orphans and her, but first, she might have to boldly go. She would love to hear which episode of Star Trek is your favorite, and why (the why is really important to her), so stop on by her table in the Artist's Alley.

Treklanta is pleased to welcome Carly Strickland back to our Artists Alley & Art Show. Visit her web site at carlystricklandart.com.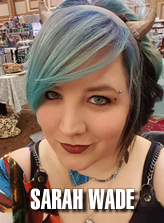 Sarah Wade
Sarah Wade is a traditional artist based in Huntsville, Alabama. She dabbles in most mediums of painting and drawing (watercolor, acrylic, oils, pastels, charcoal, graphite, etc.) and with a few other art mediums such as traditional Native American beadwork, crochet and jewelry making. Currently, she's focused on watercolors. She loves the chaos and unpredictability that comes with painting with watercolors.

Treklanta is pleased to welcome Sarah Wade to her first Treklanta Artists Alley in 2017.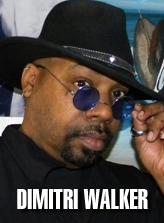 Dimitri Walker
Born and raised in Atlanta,
Dimitri Walker
is a simple artist at heart. Brush, paint and canvas are his tools. He has been a portrait artist since 1983, primarily graphite (pencil). In 1994, Walker began to paint with oils and acrylics. He also took a job picture framing to be near the art world. He continued to learn and became a Master Certified Framer. In 2005, at 40 years old, Walker went to college and earned a Bachelors of Fine Art. In the spring of 2012, while teaching a drawing class at a local art gallery, a student/friend who took his class to learn to draw the TARDIS better, said to him, "Dimitri, I know you watch and love all the same shows and movies I do.
Supernatural
,
Star Trek
,
Doctor Who
,
Star Wars
,
Firefly
and all the comic book movies. I have been to your web site. Why don't you have any Fan Art?" Walker replied, "What's 'Fan Art'?"
And the rest is history.
Treklanta is pleased to welcome Dimitri Walker back to our third Artists Alley in 2017. Visit his web site at
Paintings by Dimitri Walker
.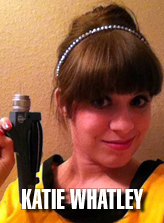 Katie Whatley
Katie Whatley is a traditional artist located in Georgia. She graduated with her BA from the University of Alabama. Graphic designer by day and artist by night, Whatley spends her free time painting watercolors of space, characters from movies and comics, coloring comic artwork for other artists and exploring new mediums. She frequents Comic Cons and art fairs throughout the Southeast including Alabama, Arkansas and Tennessee. She is currently working on furthering her watercolor and copic marker skills.

Treklanta is pleased to welcome Katie Whatley to her first Treklanta Artists Alley in 2017.