Guests of Honor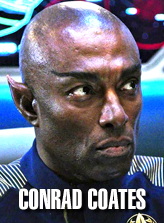 Conrad Coates
Conrad Coates is a British-Canadian actor who played Admiral Terral in the Star Trek: Discovery episodes "Choose Your Pain," "Lethe," "Si Vis Pacem, Para Bellum" and "Into the Forest I Go."

The Toronto-based actor has appeared in over 100 television episodes and more than 40 stage productions. Coates' first television appearance was in a 1989 episode of War of the Worlds. Since then, he has appeared in recurring roles on These Arms of Mine, La Femme Nikita, The Zack Files, Tracker, Slings and Arrows, Bionic Woman, The Dresden Files, Kyle XY, Degrassi: The Next Generation, Da Kink in My Hair, Disney XD's Skyrunners Testimonials, Sanctuary, Saving Hope, The Strain, Good Witch, Defiance, V Morgan Is Dead, Cardinal and Dark Matter. He also appeared as General Field in the 2016 blockbuster motion picture X-Men: Apocalypse. A veteran of the stage, Coates spent two seasons at the Stratford Shakespearean Festival performing in Romeo and Juliet, The Taming of the Shrew and As You Like It.

Coates will attend our VIP Champagne Reception on Friday evening, host a Q&A hour on Saturday and Sunday afternoons, serve as a judge for the Miss Klingon Empire Beauty Pageant on Saturday evening, and serve as a presenter at the Bjo Awards on Sunday afternoon. At other times, he will be available for autographs and portrait photo opps.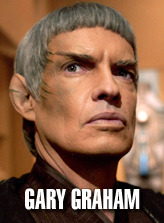 Gary Graham
Gary Graham played two roles in Star Trek: the Ocampa Tanis in the Star Trek: Voyager episode "Cold Fire" and the Vulcan ambassador Soval in eleven episodes of Star Trek: Enterprise, including "Broken Bow," "Shadows of P'Jem," "Shockwave, Part II," "Cease Fire," "The Expanse," "Twilight," "Home," "The Forge," "Awakening," "Kir'Shara" and "Terra Prime." He reprised his role as Soval in the independent Star Trek fan film Prelude to Axanar and also played Ragnar in the fan films Star Trek: Of Gods and Men and Star Trek: Renegades.

Beyond the realm of Star Trek, Graham is probably best known for playing Matt Sikes in the television series Alien Nation and a recurring role on the television series M.A.N.T.I.S. His feature films include Lost on Paradise Island, Hardcore, The Hollywood Knights, All the Right Moves, The Arrogant, The Last Warrior, Robot Jox, Man Trouble, Necronomicon: Book of the Dead, Flight of the Dove, To Die Quietly, Steel, Running Woman, Siren, Plugged, Mistaken Identity, InAlienable, Quantum Quest: A Cassini Odyssey, Dreams Awake and Action Hero.

Graham will attend our VIP Champagne Reception on Friday evening, host a Q&A hour on Saturday and Sunday afternoons, serve as a judge for the Miss Klingon Empire Beauty Pageant on Saturday evening, and serve as a presenter at the Bjo Awards on Sunday afternoon. At other times, he will be available for autographs and portrait photo opps.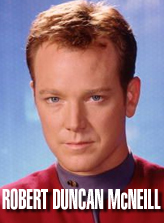 Robert Duncan McNeill
Robert Duncan McNeill is best known for portraying Tom Paris in every episode of Star Trek: Voyager. He had previously appeared as Nicholas Locarno in the fifth-season Star Trek: The Next Generation episode "The First Duty." He has also directed episodes of Star Trek: Voyager and Star Trek: Enterprise.

McNeill attended high school in Atlanta, Georgia, after moving around with his parents frequently as a child. While in high school, he performed in many regional theaters and eventually decided to pursue an acting career. He auditioned for and won a place at the acting conservatory at The Julliard School in New York. While at Juilliard, he performed in numerous stage plays and began to audition for roles in film and television. McNeill made his feature film debut with an uncredited appearance in the 1981 thriller Sharky's Machine, which was filmed on location in Atlanta.

McNeill's first true break came when he won the role of Charlie Brent on the popular daytime soap opera All My Children in 1986. Soon after, he was cast in a critically praised episode of the 1980s edition of The Twilight Zone, "A Message from Charity." He went on to co-star in the 1987 science fiction/fantasy film Masters of the Universe. In 1988, after winning a Daytime Emmy nomination for Best Young Actor, McNeill left All My Children to join the cast of the Broadway hit Six Degrees of Separation, winning praise for his portrayal of the character Rick.

McNeill would go on to appear in the television mini-series Lucky/Chances in 1990 and, that same year, made a guest appearance on the hit TV series Quantum Leap. The following year, he appeared on L. A. Law and in 1992, he would make his first Star Trek appearance in "The First Duty." He was a featured guest star in an episode of Murder, She Wrote and in the TV movie One More Mountain. He joined the cast of the short-lived television series Going to Extremes and performed again on Broadway before winning the role of Tom Paris on Star Trek: Voyager. It was during his time on Voyager that McNeill began a career behind the camera. Beginning with the Voyager episode "Sacred Ground" in 1996, McNeill has made an impressive turn as a director for episodic television. He would go on to direct three more episodes of Voyager. He also wrote and directed two short original films, The Battery and 9mm of Love. Since then, he has directed episodes of shows like Dawson's Creek, Dead Like Me, The O. C., One Tree Hill, Supernatural, Desperate Housewives, Las Vegas and, of course, Star Trek: Enterprise. More recently, he directed for The Nine and What About Brian. He also directed the pilot episode for Samantha Who?

Since Star Trek: Voyager came to an end in 2001, McNeill has worked primarily as a director. However, he did co-star in the independent horror movie Infested in 2002. He also appeared in two episodes of Crossing Jordan and was a producer and director on the NBC series Chuck.

McNeil has stated that he was offered the chance to direct a Star Trek: Discovery episode but was unavailable, though stating that he would "love to do it."

McNeill will be appearing at Treklanta on Saturday and Sunday. He will host a Q&A hour on Saturday and Sunday afternoons, serve as a judge for the Miss Klingon Empire Beauty Pageant on Saturday evening, and serve as a presenter at the Bjo Awards on Sunday afternoon. At other times, he will be available for autographs and portrait photo opps.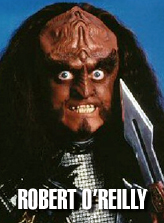 Robert O'Reilly
Robert O'Reilly played Gowron in four episodes of Star Trek: The Next Generation ("Reunion," "Redemption," "Redemption II" and "Rightful Heir") and seven episodes of Star Trek: Deep Space Nine ("The House of Quark," "The Way of the Warrior," "Broken Link," "Apocalypse Rising," "By Inferno's Light," "When It Rains..." and "Tacking Into the Wind").

O'Reilly will attend our VIP Champagne Reception on Friday evening, host a Q&A hour on Saturday and Sunday afternoons, serve as a judge for the Miss Klingon Empire Beauty Pageant on Saturday evening, and serve as a presenter at the Bjo Awards on Sunday afternoon. At other times, he will be available for autographs and portrait photo opps.
Author Guest of Honor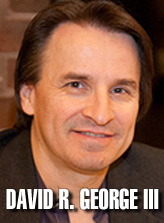 David R. George III
David R. George III is The New York Times and USA Today bestselling author who co-wrote the first-season Star Trek: Voyager episode "Prime Factors" and the author of 18 Star Trek novels and 18 articles for Star Trek Magazine.

George's Star Trek novels include Original Sin, The Long Mirage, Ascendance, Sacraments of Fire, One Constant Star, Revelation and Dust, Allegiance in Exile, Raise the Dawn, Plagues of Night, Rough Beasts of Empire, The Embrace of Cold Architects, The Star to Every Wandering, The Fire and the Rose, Provenance of Shadows, Olympus Descending, Serpents Among the Ruins, Twilight and The 34th Rule.

His articles for Star Trek Magazine include "Star Trek 45s: 'Fight or Flight,'" "Do You Believe in Miracles?," "The Ultimate Guide: Deep Space Nine, Season 7," "Who Is... Christopher Pike?," "Who Is... Scotty?," "Who Is... Chekov?," "Resurrecting Okona," "Who Is... Doctor McCoy?," "Who Is... Sulu?," "Who Is... Jim Kirk?," "Life from Lifelessness," "Condemned for a Villain: Winn Adami," "Trek Lit Villains: Colonel Mitra," "Trek Lit Villains: Aventeer Vokar," "The Voice of the Hidden Waterfall," "Cowboys and Diplomats," "All the Galaxy's a Stage" and "Of Ice and Moonlight."

George's non-Trek work includes the novelettes "Moon Over Luna," "The Instruments of Vice" and "The Dark Arts Come to Hebron," all available as e-books on Amazon.com.

Born and raised in New York City, George and his wife Karen now reside in Atlanta, Georgia. Visit his web site at DRGIII.com.
Fan Guest of Honor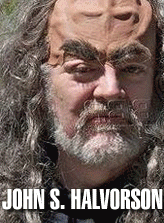 John Halvorson
It was in the Northwest that John Halvorson discovered Star Trek, and also discovered his path in fandom lay in a somewhat darker direction. In 1979, Halvorson started a Star Trek club, the Klingon Strike Force, which had gamers, costumers, writers "and miscreants, like ME!," he says.

But marriage and kids and moving around the country took priority over the Empire. When 1989 came, Halvorson felt the tugs of Star Trek once again, and started a second Imperial organization, the Klingon Assault Group (KAG). Some years ago, he turned over the leadership of KAG to a fine succession of people who didn't know any better. And KAG keeps on going—now in its 29th year, the club has been expanding around the globe. One of the Klingon accomplishments that Halvorson is most proud of is bringing organized Klingon fandom to South and Central America with KAG's Bat'leth Fleet.

Klin-Fire!!, the Klingon Assault Group's Fleet on the western side of the United States, is a constant delight for Halvorson, where he gets to experiment with projects and ideas that can better communities, or are just goofy Klingon fun.

In Klingon circles, Halvorson is known as KRIS, leading a batch of ne'er-do-wells in the Los Angeles area with a KAG ship called the IKV Dark Sun. "IKV is 'Imperial Klingon Vessel'... although 'ickiv' ought to be a Klingon word, right?" Seriously, John? "Sure!!"

Halvorson comes to Treklanta with a plan that afterwards, he'll visit Huntsville, Alabama, and see the homes he grew up in with adult eyes. "But playing Klingon, especially TOS Klingon, is definitely good, clean, nasty fun for an adult's 'inner child.'"
Featured Guests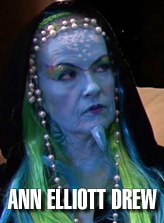 Ann Elliott Drew
A local stage actress, Ann Elliott Drew has been involved with Potemkin Pictures for two years, both behind the scenes as makeup artist, sound technician and wardrobe mistress for their productions, as well as onscreen as a frequent guest character. She has played an Alobe, a Klingon, a human space lab researcher and an Andorian scientist. She's been a tremendous asset to the production, and will be at Treklanta to assist in the filming of the Potemkin Pictures production being shot on Friday night.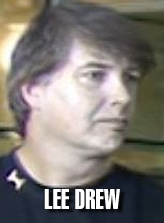 Lee Drew
Lee Drew has had quite a background in local theater in Birmingham, Alabama. He has been involved with Potemkin Pictures since 2015 and is almost always on the set during shoots, whether on camera or behind it. Drew has played a Klingon several times, but is best known for his portrayal of Erik Drogo, Chief Security Officer of the USS Deimos. Drew will be at Treklanta to assist in the filming of the Potemkin Pictures production being shot on Friday night.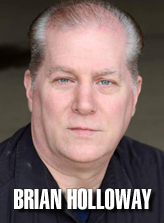 Brian Holloway
Brian Holloway began his theatre career at the ripe old age of 7 when he appeared in a regional theatrical production of Fiddler on the Roof with his father. Since then, the acting bug has hit hard and became a full-time commitment. Although he dabbled in the medical field for a short time, he could not be kept long from the bright lights and appeal of the stage. After receiving his BFA in Performance Arts, he toured nationally with several theatre organizations for about seven years and could be seen headlining in productions ranging from Shakespeare's Much Ado About Nothing and Henry IV, Parts I & II to musicals like Big River, Man of La Mancha, Kiss Me, Kate and Jekyll & Hyde, to name a few.

Holloway got into the sci-fi realm when he was still in high school in Utah and has been an avid and regular convention attendee since he was 15. He has also received theatre degrees in costume and makeup design and has won national and regional awards for his design work. He even had costume designs for an original theatrical piece, HOTLINE!, displayed at the Kennedy Center in Washington, DC. While in Utah, he was fortunate to befriend Paula Crist, who served as an actress and stuntwoman for productions like Star Trek: The Motion Picture, Battlestar Galactica and the TV series Planet of the Apes. Crist got him connected to the film industry and he has been fortunate enough to land limited work in such productions as The Patriot, Last of the Mohicans, Domestic Disturbance, Doctor Who: The Movie, HIGHLANDER: The Series, Shallow Hal, Shots Fired, Banshee, Homeland, Marvel Productions and Star Trek. He also served for more than ten years as the Special Make-Up F/X Supervisor Star Trek: New Voyages.

Holloway lives in Waxhaw, North Carolina (just outside Charlotte), and has had the great fortune to meet such wonderful people there and learn much from local celebs and fellow con-goers such as Cheralyn Lambeth, the 501st Squadron and the SCA Wardrobe Guild. He served as Treklanta's Director of Costuming & Makeup Programming from 2011 to 2013 and took over as Director of Star Trek Programming Track Operations in 2014.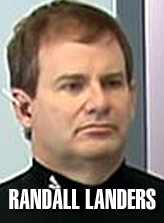 Randall Landers
Randall Landers plays Commander Brian Reigert in Project: Potemkin. Set shortly after Star Trek: The Undiscovered Country, Project: Potemkin is a fan film series that takes place in 2296 aboard the USS Potemkin, an uprated Constitution III class starship (such as the USS Enterprise, NCC-1701-A).

The creator and executive producer of Project: Potemkin called Mableton, Georgia, his home town until he went off to Emory University in Atlanta. Graduating with a B.A. in Liberal Studies, Landers began working at Kinko's, a nationwide copy center, in 1980. In 1983, he became the manager of the Georgia Tech Library Copy Service which at that time was managed by Kinko's. In 1986, he and his longtime girlfriend Linda Marcusky moved to Albany, Georgia. Not finding a copy center to work for, Landers turned to teaching and taught Science to 6th graders in nearby Sylvester, Georgia. With the birth of his third child in 1994, Landers retired from teaching and opened Fast Copy, Albany's first copy center. In 2013, Landers sold Fast Copy and started his own video services company, Stellar Video Services, which produces corporate-level videos and commercials and provides other business-related video services. Landers has also been the publisher and editor-in-chief of Orion Press, which has published hundreds of fanzines over the years.

Landers appears in "The Old Guys" and "Care for a Lift?" as the thoroughly unlikeable Brian Reigert.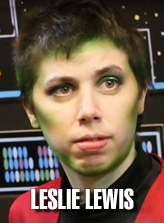 Leslie Lewis
Leslie Lewis has been involved with Potemkin Pictures since 2014. She has played a Simian science officer, a Romulan spy and now a half-Orion, half-Betazoid kick-ass security chief. She also has written a script being filmed at this year's Treklanta, and has directed and edited a few episodes.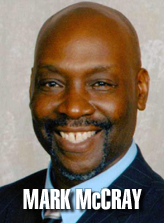 Mark McCray
Mark McCray is a senior manager of programming operations for Adult Swim, a division of Turner Broadcasting System, that offers original and acquired animated and live-action series for young adults. In this role, he oversees Adult Swim's on-air promotions and scheduling strategy. McCray is an award-winning television writer and has been in the broadcasting industry for over 18 years. He has a passion for programming strategy, animation and comic books. Prior to his work at Adult Swim, he worked as a television programmer for Cartoon Network and was a key member of the team that launched the Boomerang Network. McCray is also the author of The Best Saturdays of Our Lives, a book that chronicles the origins of competitive Saturday morning animated programming. For The Best Saturdays of Our Lives, he has been interviewed on Williams Street Swap Shop, Adult Swim's daily streaming web series, NYIT Magazine, and the Grumpy Old Nerds online series. More recently, McCray was interviewed on Show Snob/FanSided and Drawn: The Story of Animation podcast.

McCray resides in Powder Springs, Georgia, with his family. Follow him on Twitter at @MarkmcCray54 and visit his web site at www.thebestsaturdaysofourlives.com.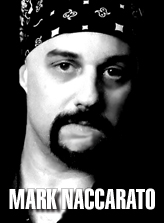 Mark Naccarato
Mark Naccarato is an independent filmmaker based in Nashville, Tennessee, and a lifelong Star Trek fan. After a stint as a news editor and then as a film & video post-production editor, Naccarato submitted a spec script to Star Trek: Deep Space Nine and was one of the few non-represented writers who were invited to pitch stories to both Deep Space Nine and Star Trek: Voyager. He then produced the low-budget superhero film The Crusader, which played on the indie film and comic convention circuits. Naccarato's current film, The Romulan War, is currently in post-production and will be released by the end of this year.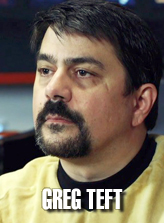 Greg Teft
Greg Teft plays Captain Nuno DaSilva in Starship Republic, "a Star Trek fan film project aimed at recapturing the excitement and morality of Gene Roddenberry's original vision." Starship Republic returns him to acting after 30 years with his first Star Trek fan film. As a child, Star Trek and other science fiction inspired his initial interest in technical drawing and early jobs as a draftsman at the Electric Boat and Bath Iron Works shipyards. Advances in computing technology eventually led him to his current career in computer science and information technology. Theatrically, Teft participated behind the scenes with his high school drama club in his hometown on the Connecticut shoreline. In the fall of 1986, he starred as Tom in The Glass Menagerie at Eastern Connecticut State University and has been longing to perform again ever since. His love of science fiction and military technology has also been an inspiration for a lifelong hobby in scale model building as well.

Teft resides in Maine with his wife, son, family and four cats and two dogs. Teft's wife Susan is also a lifelong Star Trek fan and will be participating in Starship Republic with him, creating some needed props.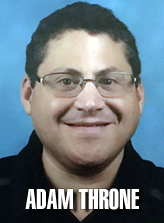 Adam Throne
Adam Throne is an Atlanta-based educator and writer/editor. He works for Fulton County Schools, where he teaches literature, creative writing and journalism. He has also taught courses in science fiction, fantasy and horror for New York City schools. He has written and edited for numerous online and print publications, including TheForce.net, DoctorWhoNews.net, Fantasy-Matters.com, SHOOTonline.com, Brandera.com and Kaplan multimedia. Throne is also the Director of the Otherworlds Track at WHOlanta. As a lifelong Trekker, he's amassed a considerable collection of Star Trek comics, lore and convention stories, and is thrilled that his own children have discovered Star Trek through the joys of repeatedly watching Tribbles fall on Captain Kirk in crystal-clear Blu-ray.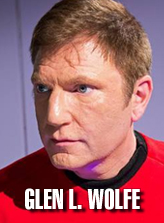 Glen L. Wolfe
Glen L. Wolfe is a retired biomedical engineer and Star Trek fan who has been involved with many fan films through the years in a wide variety of ways.

Wolfe wrote, directed, executive-produced and acted in The Federation Files episodes "His Name Is Mudd," "Walking Bear, Running Wolf" and "Extraction." Additional acting credits include Star Trek: Secret Voyage (as a Gondea Warrior in "Rise of the Gongdea"), Star Trek Continues (as Ops Technician in "Fairest of Them All"), Star Trek: Temporal Anomaly (as Lt. Glen Wolfe), Star Trek: Renegades (as Muscular Prisoner in "Pilot"), Star Trek: New Voyages (as an extra in "Mind-Sifter" and "The Holiest Thing"), Starship Valiant (as Transporter Technician in "Crosses to Bear") and Star Trek: Equinox (as Transporter Chief Guy Wolfe in "The Night of Time").

Wolfe also served as producer for Star Trek: Secret Voyage ("Rise of the Gongdea"), associate producer for Star Trek Continues ("Fairest of Them All," "The White Iris" and "Divided We Stand"), contributing producer for Star Trek: New Voyages ("Mind-Sifter" and "The Holiest Thing"), line producer for Star Trek: Equinox ("The Night of Time") and executive producer for Star Trek: Deception, Star Trek: Temporal Anomaly, Star Trek: Horizon and Star Trek: Ambush.

Wolfe has also contributed to these projects in various other roles, including property master, set director, set decorator, animatronics, construction grip, camera operator, costumer, wardrobe supervisor and practical effects. Currently, along with Dan Reynolds, he is in production of two more Federation Files chapters filming at WaRP 66 Studios.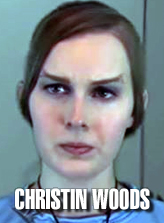 Christin Woods
Christin Woods has been involved with Potemkin Pictures since she replaced an actress who didn't show up for a shoot. Originally, she was jokingly referred to as "T'No-Show," which was flipped into "T'Noshi," a relatively young Vulcan science officer who has served aboard both the USS Potemkin and the USS Tristan. She is quite the actress, model and makeup artist as well.
Guest Performers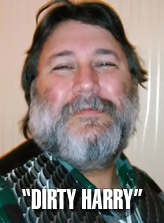 "Dirty Harry"
"Dirty Harry" (a.k.a. Hendry Betts III) is the host of Dirty Harry's Karaoke Cantina. After three very popular karaoke shows at Treklanta in 2015, 2016 and 2017, we are pleased to welcome him back for yet another evening of karaoke entertainment.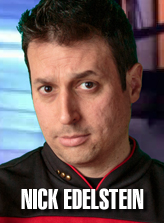 Nick Edelstein
Nick Edelstein is an award-winning multi-instrumentalist who has made his living through many avenues in the music industry. Born in central Florida with a highly gifted ear, Edelstein developed a love of music and NASA by the age of 4. Now a licensed BMI songwriter, his work has been featured in video games, indie films, YouTube videos and on TV and FM radio worldwide. Edelstein's latest album, Hobbies and Games, explores life through the eyes of a guitar-slinging Star Trek Starfleet Commander and features fan favorites "Rolling for Crits" and "Lego Love" from his Filk Track debut at Dragon Con 2016.

As a performing and recording artist, Edelstein has entertained thousands of audiences alongside many international talents, including Grammy Award winners and nominees. His musical theatre credits include guitarist in Joseph (two runs), Hair, Grease and a critically acclaimed production of Avenue Q under music director Renée Clark. He has produced numerous albums and played on dozens more, and engineered the Music Junkies podcast produced by Shawn Williams (WNNX 99.1 FM a.k.a. 99X/Q100) from 2006-07.

Edelstein is a member of The Recording Academy, is endorsed by Holland Guitars, and serves on the boards of Lauda Musicam and Judaic Mosaic.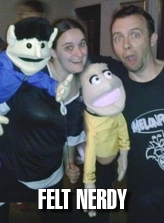 Felt Nerdy
Felt Nerdy is the Atlanta-based husband and wife puppetry performance team of Veronica and Charles Bramlett. Their Star Trek and science fiction-themed puppet shows have consistently been one of the most popular events at Treklanta since 2014, and we are pleased to welcome them back for another highly entertaining show in 2018.
Guest Comedians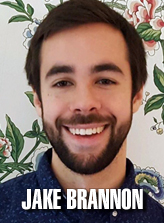 Jake Brannon
Jake Brannon is a comedian and improviser living in Atlanta, Georgia. He has never seen an episode of Star Trek in his life. Yes, you read that correctly. Why is he on this show? Who knows? But he sure can't wait to make you laugh.

Treklanta is pleased to welcome Jake Brannon to his first-ever Star Trek Stand-Up Comedy Show in 2018.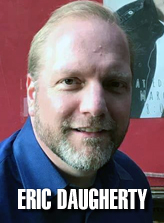 Eric Daugherty
As a Spring 2000 graduate of the "Stand-Up Made Easy" class at the world-renowned Kennesaw State University Extension Program, Eric Daugherty traveled extensively in pursuit of his newly honed craft. Unfortunately, after a bizarre gardening accident, he was forced to retire and pursue his backup plan of atomic sanitation engineering. But his love of Star Trek and comedy has marked his triumphant return—for the third time!—to Treklanta.

Daugherty will present his unique brand of comedy at Treklanta's third annual Star Trek Stand-Up Comedy Show.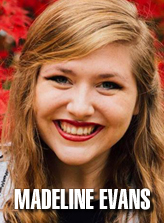 Madeline Evans
Madeline Evans is an Atlanta-based stand-up comedian and improviser. Recently seen in Atlanta's Resurgens Fest and Athens' Laughfest, you can catch her performing regularly all over town. Evans is also a member of the improv troupe Six Kids in a Trenchcoat, a professional improvisational group that resides at the Relapse Theatre and has performed alongside Scott Adsit.

Treklanta is pleased to welcome Madeline Evans to her first-ever Star Trek Stand-Up Comedy Show in 2018.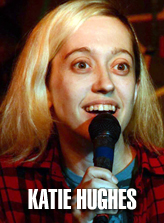 Katie Hughes
Katie Hughes is a stand-up comedian based out of Atlanta. She is a regular at the Laughing Skull Comedy Club. Hughes does comedy real good and has opened four birthday cards addressed to the lady who used to live in her apartment.

Treklanta is pleased to welcome Katie Hughes to her first-ever Star Trek Stand-Up Comedy Show in 2018.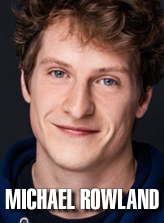 Michael Rowland
Michael Rowland does comedy because he was touched by God... and it haunts him. He once got so drunk on an airplane that he became the mayor of Tuscaloosa. He's tried Ketamine exactly twice. And he's right behind you... in spirit.

Treklanta is pleased to welcome Michael Rowland to his first-ever Star Trek Stand-Up Comedy Show in 2018.
Guest Artists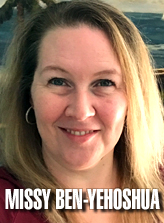 Missy Ben-Yehoshua
Missy Ben-Yehoshua is a self-taught, mixed media artist living in Atlanta, Georgia, focusing on handcrafted fiber art and jewelry. She is best known for her wide variety of fabric themes, large assortment of awareness ribbon colors and blending pop culture with awareness. Creating and helping others are Ben-Yehoshua's passions and she's found a way to do both. With every handmade creation sold, she donates to Alzheimer's or cancer charities.

Treklanta is pleased to welcome Missy Ben-Yehoshua to her second Treklanta Artists Alley in 2018.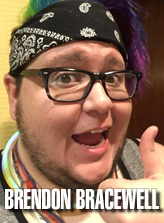 Brendon Bracewell
Brendon Bracewell is an artist based in south Georgia. He embodies hardcore bold elements within his colorful and fabulous art. He works full-time as a graphic designer but during his free hours, he's always finding ways to showcase his drawings and paintings.

Treklanta is pleased to welcome Brendon Bracewell to his second Treklanta Artists Alley in 2018.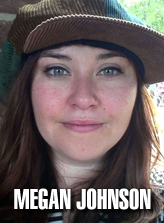 Megan Johnson
Megan Johnson is a self-taught mixed-media artist. She paints with acrylic, watercolors and gouache. In her spare time, she LARPS and is a avid video gamer.

Treklanta is pleased to welcome Megan Johnson to her first Treklanta Artists Alley in 2018.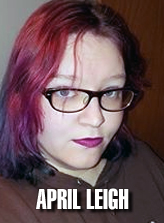 April Leigh
April Leigh is a sewologist who masterfully hand-crafts magical bags, accessories and key chains with high-quality materials and beautiful custom fabrics. There is something for every fandom at Talk Nerdy to Me.

Treklanta is pleased to welcome April Leigh to her first Treklanta Artists Alley in 2018.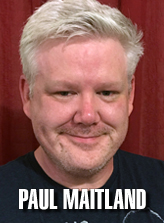 Paul Maitland
Paul Maitland is an artist originally from the United Kingdom but now living in Atlanta. Using oils, acrylics and colored pencils, Maitland creates fanart homages to the movies and TV shows he grew up with.

Treklanta is pleased to welcome Paul Maitland to his first Treklanta Artists Alley in 2018.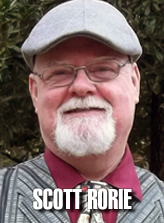 Scott Rorie
Scott Rorie is a freelance artist currently living in the metro Atlanta area. Learning to draw at an early age, he won his first art show at 11 years old, when he won a schoolwide art show. After studying art all through high school, he attended Central Piedmont Community College in Charlotte, North Carolina, majoring in Advertising Design. Although Rorie works in many different media, his mainstay is the airbrush, which he taught himself to use. Like many airbrush artists, he started out painting t-shirts, but eventually moved on to canvas and illustration board. His work can be found in homes from Maine to California, as well as Germany. Some of Rorie's past clients include Kane Hodder (Jason from Friday the 13th), Gunnar Hanson (Leatherface from The Texas Chainsaw Massacre), Vernon Wells (Wez from Mad Max 2: The Road Warrior), Elizabeth Grayson (from TV's Highlander), Barbara Leigh (Vampirella cover model) and Barbie Blake (Penthouse model).

In 2009, Rorie began working on sketch/art cards. He has worked with 5finity Productions on art/sketch card series such as "Zombies vs. Cheerleaders," "Moonstone Maximum," "Voltron," "P'Ups," "The Pro," "Honey West," "Hack/Slash," " Lady Death" and "Sheena." He is a Marvel-approved artist working for Rittenhouse Archives, creating cards for "Marvel's 70th Anniversary," "Marvel's Heroes and Villains," "Marvels Dangerous Divas," "Marvel Universe 2011," "Marvel's 2012 Greatest Heroes", "Marvel's Bronze Age" and 2013's "Marvel's Greatest Battles" card sets as well as a number of Star Trek sets. Rorie is also a Lucasfilm-approved artist working for Topps on the "Star Wars Galaxy 5," "The Empire Strikes Back 30th Anniversary Widevision," "Star Wars Galaxy 6," "Star Wars Galaxy 7" and "Galactic Files" card sets. He has also created sketch cards for Breygent Marketing's "Woodstock Generation," "Classic and Vintage Sci-Fi and Horror Movie Posters," "Vampirella," "The Warlord of Mars" and Joseph Michael Linsner's "Dawn: New Horizons;" Versacolor Productions' "Bettie Page Series1 & 2" cards and Bad Axe Studios' "Dungeon Dolls" and "Bombshells," as well as "The Walking Dead" and Tarzan 100th Anniversary cards for Cryptozoic Entertainment. He has added Unpleasant Dreams, Leaf Entertainment, Cult Stuff, Asylum Studios and Upper Deck to the card companies he's worked for.

Rorie has been published in Cavewoman from Basement Comics, Didymous from Iron Horse Comics, Night from Jester Press, Con-Tour Magazine, Architectural Digest and a Lady Death pin-up book.

Rorie lives in Avondale Estates, Georgia, with his wife Ann and their three cats. He can usually be found in his studio working on a painting of a movie scene or a sketch card set. Look for his fan page, "Scott Rorie Art and Illustration" on Facebook.

Treklanta is pleased to welcome Rorie back to our Artists Alley for the second time in 2018.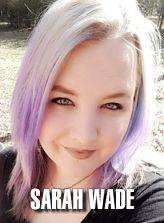 Sarah Wade
Sarah Wade is a mixed-media artist with a current focus on watercolor and acrylic painting. Her work features a large variety of pop culture themes and characters, as well as original concepts, sea, space and landscapes with a healthy dose of mermaid lore. She currently runs a studio at The Flying Monkey Arts Center, 2nd Floor South, at Lowe Mill Arts & Entertainment in Huntsville, Alabama, the largest privately owned arts center in the United States. Wade teaches watercolor classes and hosts several community events at her studio each month, vends at conventions around the Southeast and in her spare time, enjoys gaming, both LARP and tabletop.

Treklanta is pleased to welcome Sarah Wade to her second Treklanta Artists Alley in 2018. For more information about her, visit her web site at Sarah Wade Studio.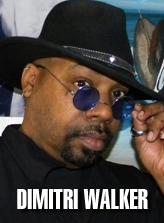 Dimitri Walker
Born and raised in Atlanta,
Dimitri Walker
is a simple artist at heart. Brush, paint and canvas are his tools. He has been a portrait artist since 1983, primarily graphite (pencil). In 1994, Walker began to paint with oils and acrylics. He also took a job picture framing to be near the art world. He continued to learn and became a Master Certified Framer. In 2005, at 40 years old, Walker went to college and earned a Bachelors of Fine Art. In the spring of 2012, while teaching a drawing class at a local art gallery, a student/friend who took his class to learn to draw the TARDIS better, said to him, "Dimitri, I know you watch and love all the same shows and movies I do.
Supernatural
,
Star Trek
,
Doctor Who
,
Star Wars
,
Firefly
and all the comic book movies. I have been to your web site. Why don't you have any Fan Art?" Walker replied, "What's 'Fan Art'?"
And the rest is history.
Treklanta is pleased to welcome Dimitri Walker back to our fourth Artists Alley in 2018. Visit his web site at
Paintings by Dimitri Walker
.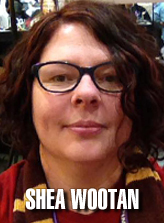 Shea Wootan
Shea Wootan
blends her love for clay and all that is geeky to make small kiln-fired prints that become magnets and ornaments for all to behold. A little bit of digital and a whole lot of handmade is the blend to make the craft fusion she developed. Fresh baked every day!
Treklanta is pleased to welcome Shea Wootan to her first Treklanta Artists Alley in 2018.